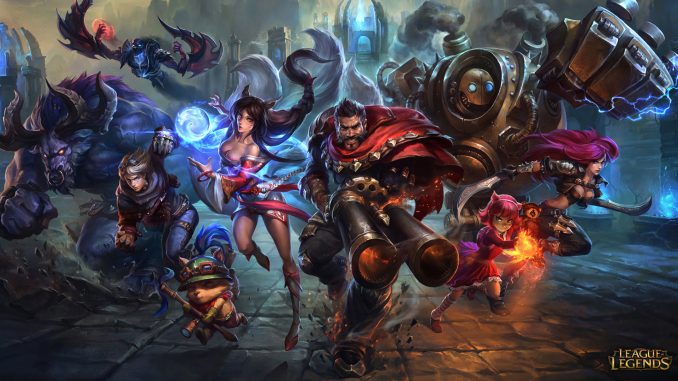 League of Legends European Championship leaders G2 Esports will bid to bounce back this week following an unexpected letdown last time out.
Having already clinched a play-off spot following their flying start to the Spring season, G2 dropped a bizarre game against SK Gaming in which they relinquished a massive lead.
G2 are still obviously the top dogs in the league but they face a difficult week and they will need to pull out their top form. Week eight sees them up against Splyce and Team Vitality, two teams battling it out for the second play-off seeding.
G2 have two different ways to approach this week; either look to save strategies or test out some more unusual compositions in an attempt to have better practice with them and/or bait their opposition into banning something unimportant when the play-offs come around.
Given they could be experimenting, Splyce (3.530) and Vitality (2.550) are interesting match-bet options.
Keep an eye on the performance of Perkz, who is still developing his overall play within the context of the Bottom lane alongside Mikyx.
Good chance for Fnatic
Fnatic continue to surge up the rankings. They have won their last four and have a more-than-workable schedule this week.
With Nemesis becoming more integrated into the team, his strengths have come further into the light. Bwipo is still a player who provides incredible versatility, and the team have emerged as one of the most dangerous in the league as the play-offs draw near.
Fnatic still have work to do if they are to make them given there is currently a four-way tie for fifth in the standings but this week looks a good opportunity for them to cement their position. They first face fellow 7-7 squad Misfits before a match-up with the 3-11 Excel Esports.
They are favourites for both encounters – 1.561 to beat Misfits (2.460) and just 1.196 to see off Excel.
Jungler Broxah has been one of the most consistent members of the team all year long, and his ability to guide the early to mid-game and overall keep the team on the same page is something to watch moving forwards with the ever-changing meta game of League of Legends.
Rogue trading?
Having lost their last three matches, Rogue have made the decision to reinsert Profit and Wadid into their line-up. Rogue have already been knocked out of the play-off race and they must consider the long term as they look ripe for roster moves in the summer.
The struggle of this roster has been surprising given their veteran leadership and decent skill level, but with much of the LEC being at a similar level (as shown by the standings) Rogue have been one of the teams to fall by the wayside.
Rogue will probably turn to a different Mid-laner after this split, so it is key for Sencux to produce down the stretch if he has any shot of playing with another team or even being a back-up somewhere.
Rogue's schedule is not kind this coming week, as they face off against two teams battling it out for the play-offs in Team Vitality and Origen. Unsurprisingly both are heavily odds-on for match wins.
Origen gain momentum
Origen bounced back in a massive way last week with victories over both Splyce and Vitality, two teams likely to make the play-offs.
Vitality were without Jiizuke due to some prolonged health problems, but Origen kept their focus, placing their solo-laners Alphari and Nukeduck on strong carries with the ability to make highlight plays.
Patrik had a good week last week with a quality game on Sivir before also being more than willing to take a more aggressive match-up with a Draven against Vitality.
Origen have been one of the better teams in the latter half of the season, and they have a lax schedule in week eight with SK Gaming and Rogue due up.
They are hot favourites to beat Rogue but there could be some value in the 1.500 about them beating SK (2.620).
Expect intense battle
With seven teams battling for five remaining play-off places, the next couple of weeks in the LEC should be intense.
Vitality, Origen and Splyce would appear to have a decent grip on three of those spots, but the late momentum of Fnatic should make things interesting.