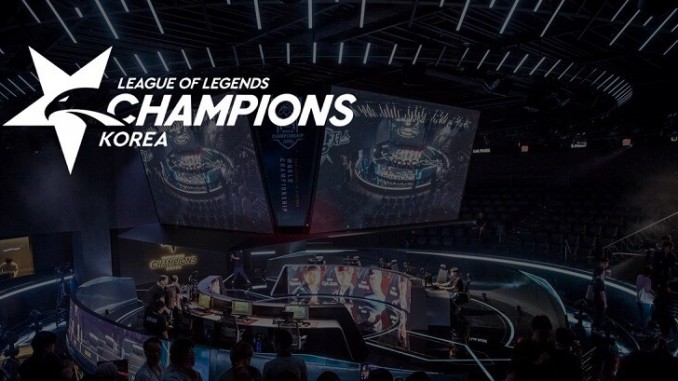 Week six of the League of Legends Champions Korea Spring split has massive implications for the standings, with many teams having a favourable schedule after some interesting results last week.
With the bottom four teams falling away, a team that makes a statement this week could ride that momentum all the way to a place in the play-offs.
One team who did not do well in week five were SANDBOX Gaming, who were beaten by Afreeca Freecs and KING-ZONE DragonX.
Despite starting off the year 7-1, SANDBOX were always a team who appeared to be winning more due to catastrophic mistakes of the opposition rather than the brilliance from their own individuals.
That has finally appeared to catch up with this squad, who now have a real danger of falling out of the play-off picture given how tight the race is in the upper half of the standings with five slots available and six teams currently in the running.
The good news for SANDBOX is this week's fixture list – first up is a rematch against Afreeca, who sit at 3-7, before they face the still-winless Jin Air Green Wings.
They are favourites for both matches – 1.549 against the Freecs and 1.083 v Jin Air.
DAMWON red hot
DAMWON Gaming, who are currently riding a four-game win streak, face the same opponents in reverse order.
They enter this week with some fine momentum given they were able to take down SK telecom T1 2-1 last time out, proving just how potent this line-up can be.
DAMWON selected back-to-back interesting selections for the Jungle, first in Riven who sees very limited play at all, let alone in that role compared to her normal position of Top, and Kayn who is a champion that sees some solid play over in the LPL.
DAMWON were able to keep SKT's Jungler Clid down, and overall did a nice job with co-ordination and cohesion in the latter two games of the series.
The latest addition to the team, Flame, saw action in both of those wins after being subbed in for Nuguri, and he does bring a calming veteran presence.
DAMWON could be poised for a real run with this new squad, especially given their schedule this week. As was the case with SANDBOX, DAMWON are firm favourites to win both clashes.
Big week for KING-ZONE
One of the teams with a more difficult week are KING-ZONE DragonX, who find themselves up against two sides in the thick of the play-off race – Hanwha Life Esports and SKT.
KING-ZONE are coming in off a 2-0 week having defeated Jin Air and SANDBOX, with the team focusing more and more on keeping their drafts simple and looking for the skill within their line-up to give them the advantages they need.
PawN has done surprisingly well in this split so far, but the heart of the carry threat remains in the pocket of Bottom-laner Deft who has been brilliant all year long despite the ups and downs of the squad as a whole.
Not only do KING-ZONE play two tough opponents this week, but those same opponents were able to take them down just two weeks back, with KING-ZONE unable to take even a game from Hanwha Life.
This LCK season has been chock full of unexpected highs and lows already. No team in the league has been at the crux of that more than KING-ZONE and this week they have an opportunity to make a massive shift in the play-off seeding.
The odds suggest they will beat Hanwha Life – they are 1.704 favourites with their opponents offered at 2.170 – but KING-ZONE are big underdogs against SKT at 3.060.