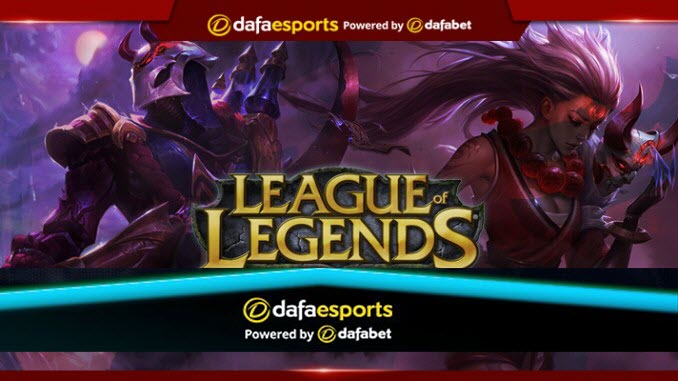 The League of Legends European Championship Spring season is well under way with a number of teams still trying to shake the kinks out after making changes in the off-season.
However, with only nine weeks in the season, this week's fourth is crunch time for the chemistry to kick in, otherwise time will soon be running out.
All eyes will be on G2 Esports as a victory over Team Vitality would really give them some momentum. Despite their unbeaten start, G2 only lead Vitality and FC Schalke 04 by a single game so can't afford to become complacent.
G2 in crunch Vitality clash
The unbeaten leaders have perhaps the most interesting schedule this week.
The opening match-up looks to be an absolute slugfest with G2 up against Vitality, who are riding a five-game winning streak after an opening-match loss.
Despite there being little between the sides in the standings, G2 are fairly strong favourites with Dafabet, who go 1.483. Vitality are 2.680 for the win.
After what is expected to be a difficult bout, G2 then have to play a Fnatic squad desperate not only to pick up some victories, but also defeat their former star player, Caps.
His departure to G2 was a stunning blow to Fnatic, and they will be all-in emotionally as they look to prove themselves following his departure.
G2 remain an incredibly stacked team and an impossible one to plan for given the absurd versatility and flexibility on their roster.
Consistent Misfits
Misfits Gaming have something to prove this week after going 1-1 in the previous set of fixtures.
Misfits dropping to Excel was a bit of a letdown, but unsurprisingly they were able to bounce back against Fnatic with sOAZ finding all the motivation in the world against his former club.
Misfits have continued to stick to their Bottom-centric play style. They have generally lacked the true breakout potential shown by the likes of G2, but their ability to produce a consistent high level and put pressure on their opponents has been superb thus far.
Misfits open the week with a highlight match-up against FC Schalke 04, who themselves have been finding success from their Bottom lane with Upset performing well.
Dafabet find it hard to split the pair, with Schalke slight favourites at 1.847 to Misfits' 1.970.
The other clash for Misfits sees them go up against a Splyce squad coming off a 0-2 week, albeit having faced two strong contenders in G2 and Schalke.
Rogue searching for first win
If ever there were a right time for Rogue to break their winless start to 2019, it would be this week with match-ups with two 2-4 squads in Origen and SK Gaming.
Rogue looked much improved in their match with Vitality when they dominated almost the entire game before a single mistake in the late game cost them the match.
The team as a whole looked more co-ordinated and generally had improved performances in terms of their mechanics, with glimpses of the potential they have yet to fully show.
With second-bottom Fnatic having already been faced, this has to be Rogue's moment if they are to find any sort of success in the Spring split.
However, the odds suggest they will stay winless with Rogue 3.240 outsiders to beat Origen (1.352) and 2.700 underdogs to see off SK (1.476).
Origen could surprise
The previously-mentioned Origen are looking to finally break out their true potential this week when they take on both Rogue and FC Schalke 04.
Origen have been one of the most consistent teams in the league, taking home a victory against teams at a similar or lower level to them, while being unable to defeat the teams above them.
Origen went for a unique composition against SK last week, with their top side of the map consisting of Kennen, Kayn and Yasuo – champions with limited time on stage thus far.
This was a nice improvement to see with Origen now going big on their star players, Alphari and Nukeduck, while also giving Kold in the Jungle liberty to play a comfortable champion himself.
Origen have mentioned previously how this project could take some time to develop, but given the overall skill of their roster, instant results should not be out of the equation.