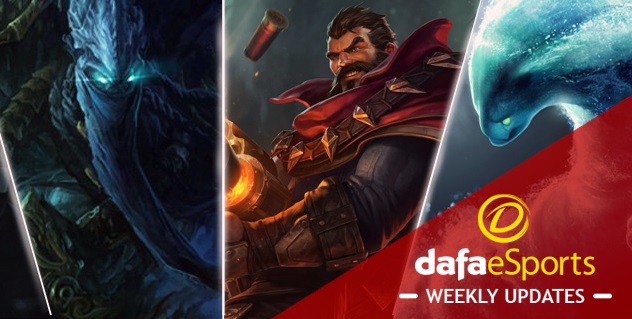 Ghost Gaming have looked solid thus far in 2019, with the addition of freakazoid producing a seemingly-seamless transition.
Ghost have been slowly climbing their way up the world rankings, led by steel's in-game leading and their ability to have consistent fragging across the board. freakazoid brings an energy to a team and assists them in not tilting, something Ghost struggled with at times previously.
The star of the team, however, remains AWPer (sniper) Wardell, who has shown the capabilities to be a star in his position. Given the opposition within this event, he should play a major role.
Ghost also have the versatility to bring out a double AWP set-up in an attempt to change things up on the defensive CT (counter-terrorist) side.
This is the type of event in which Ghost need a top finish if they are to continue as rapid risers in 2019.
Nifty a concern
Team Envy are attending yet another event with karrigan as a stand-in and it remains unclear as to what his future holds.
karrigan has made an instant impact, with jdm64 in particular seeming to thrive under his system thus far. jdm64 alone is enough for Envy to go deep in this event, but the veteran leadership of karrigan is sure to come in handy if things get dicey.
Nifty, however, is the question mark for this squad moving forward as he looks to regain the star form that brought him so much praise during his time at Renegades. That, however, was when he was both the primary AWPer and in-game leader, and he has struggled ever since his move to Envy.
Issues for compLexity
compLexity have yet to find success with their latest roster but there are hopes that this can be their breakout event.
The addition of Rickeh, in particular, has not panned out with limited consistency shown by him thus far.
Despite being a stand-in, n0thing has performed admirably, albeit that hasn't always been reflected on the scoreboard.
Many wonder where compLexity go from here, with the Major just around the corner and the team in desperate need of a kickstart.
The team appear to lack star power after the departure of yay and ANDROID and the cohesion compLexity hoped would arrive following their removal has yet to show.
On the plus side, ShahZaM has previously shone in this type of event, but pressure is mounting on him to perform here.
FNS gone
After an incredibly poor showing at the Americas Minor, eUnited enter this event with a change to their roster.
FNS stepped away due to issues with the team, with Subroza, formerly of Ghost, coming in as a stand-in for this event. Losing FNS is certainly a loss in terms of tactics, although he has been known to take quite a while to fully implement his style into a squad.
Some whispers have pegged Cooper- as the new in-game leader, at least temporarily, although that is not yet fully clear.
Subroza is a surprisingly-efficient addition in the circumstances, given his solid consistency, although he does generally lack a high ceiling.
The aforementioned Cooper- was brought onboard to be the shining star of this squad but despite performing well at times, his form has yet to make a major impact on eUnited's results.
This is a big opportunity for a number of players on this roster to not only show they have the capabilities, but prove they belong on the team if any post-Major shake-ups are to occur.