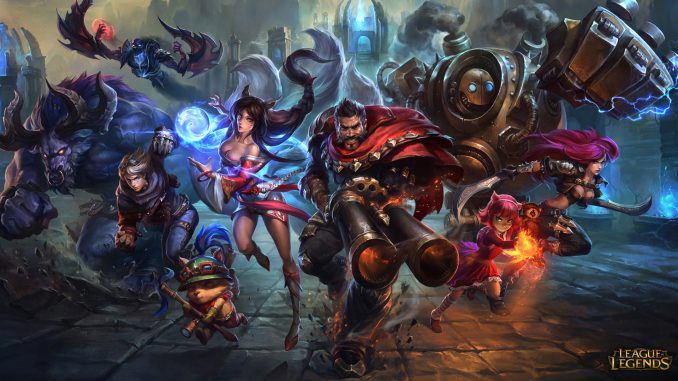 The League of Legends European Championship is into the final straight of its Spring split with only two matches remaining.
Fnatic and Origen will get things under way on Saturday with the winner progressing to Sunday's final where G2 Esports await.
Fnatic would appear to have the momentum having previously beaten Splyce 3-1 and a final pairing with G2 could be a classic.
Origen, beaten 3-0 by G2 last time out, will try to prevent such a meeting and look for a rematch.
Dafabet have Fnatic 1.406 favourites to reach the final with Origen at 2.970.
Fnatic fully recovered
Fnatic have rebounded after an atrocious start to the year to re-emerge as a title threat as they lean on their World Championship experience from last year. The team are finally on the same page with Nemesis established as their Mid-laner, and team cohesion has been a bright spot during their hot streak.
It was only a matter of time before Rekkles and Hylissang found their form again and the duo have thrived on varied selections with Hylissang in particular showing flexibility in terms of both engage and supportive champions.
Meanwhile, Broxah has consistently been a top-tier Jungler over the past year.
Do not be surprised, if things get tough, if Fnatic rely on his famous Lee Sin pick.
Origen boast talent
While Fnatic are coming in off a win over Splyce, Origen are entering after their clean-sweep loss to G2.
However, the 3-0 scoreline was incredibly deceiving, with Origen having chances in all three matches to take home the victory.
Much of Origen's success throughout the year has be tailored around the individual strength of their solo-laners, with Alphari and Nukeduck continuing to be standout players.
Nukeduck is a player well known for his seemingly-endless champion pool, and a surprise pick could be utilised to keep Fnatic guessing and off-kilter.
Kold in the Jungle has been primarily used as a facilitator, playing comfort selections that allow him to thrive in the early game while securing a transition into the mid and late game for his team.
There is still heavy pressure on the Bottom lane of Patrik and mithy, with the former looking to prove himself as a young talent while mithy continues his comeback trail after a terrible time in North America with Team SoloMid.
Origen will need to seize the momentum of the series as quickly as possible, as Fnatic have been brilliant as front-runners.
G2 looking strong
Awaiting the winners in the final are G2 Esports, who again appear to be in dominant form.
In winning 3-0 in the previous round, G2 were able to let Mikyx rest his wrist which is a bonus, while the victory showed the team clearly have a grip on the latest patch.
Mid-laner Caps remains the best player in the region and he is the ultimate X-factor for G2 Esports given his incredible mechanical skill and deep champion pool that continues to grow and grow.
Another player recently receiving praise has been Top-laner Wunder, who has hit his wheelhouse in a meta that focuses on carry champions. Wunder can seemingly make any champion work against any opponent, something that Alphari and Bwipo will both have to deal with in a possible series.
Perkz gives G2 options
While he has not shown the same peaks he enjoyed while a Mid-laner, Perkz transitioning to the Bottom side has added another layer into G2's draft.
G2 can always threaten putting a mage down Bottom for Perkz and keep the opponent guessing at every step of the draft phase.
These are difficult players to shut down and perhaps the best thing Fnatic or Origen could do is avoid giving first blood to Jankos. G2's Jungler and fiery spirit, Jankos has been previously dubbed the 'First Blood King' and he always manages to find impact in the early game. While it is now realistic to shut him down completely, if G2's opponents can manage to go even in the early game, they will have a much better shot.