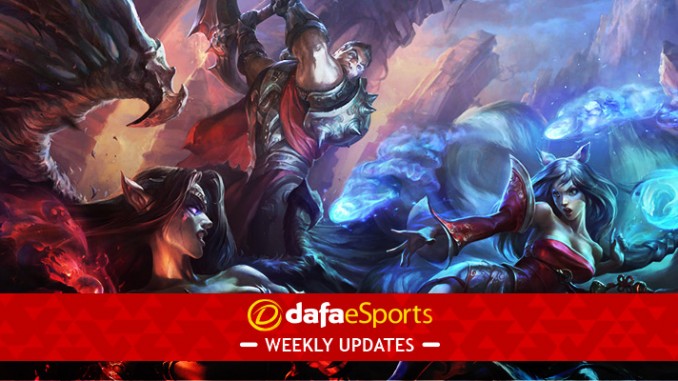 The League of Legends Championship Series Spring Play-offs final sees two long-time rivals, Team Liquid and Team SoloMid, square up.
Anything other than a close, entertaining match would be something of a surprise, although Team Liquid do have the talent to dominate when on song.
They start as Dafabet's favourites at 1.497 with TSM out at 2.630.
In the regular season, Liquid were the clear front-runners from the off, the close-season additions of CoreJJ and Jensen improving an already-loaded line-up.
As expected, Liquid came flying out of the gates, but towards the end of the season they cooled off. Whether that was a poor adjustment to the new patch or a more relaxed approach given they had clinched a play-off spot so early is hard to tell.
Regardless, Liquid quickly proved in the semi-finals that they could immediately return to dominant form, shutting the door on FlyQuest 3-0 and putting fear into TSM.
Doublelift key
Former TSM member and star player Doublelift remains the core of Liquid, with his mechanical prowess being the primary win condition for this squad throughout the year.
Paired now with a dominant Support in CoreJJ, Liquid's Bottom lane is by far the most terrifying in the league and Doublelift is looking for yet another championship.
Jensen has been a significant upgrade to Pobelter and provided another star for the team to play around, something they missed dearly last season.
However, the largest change has been in Impact, who showed his ability to play carries within the Top side against FlyQuest. Impact faces yet another carry-orientated Top-laner this week in Broken Blade, with Impact having the clear experience edge given his status as a long-time veteran and a world champion.
TSM's stunning comeback
TSM pulled off an incredible reverse sweep over Cloud9 in the semi-finals, coming from 2-0 down to win 3-2.
What stood out for TSM was their ability to improve their draft over the series alongside individual plays that soared above teamwork.
Star player Bjergsen had arguably his best performance of the year as he dominated on Akali. He was the rock that TSM needed to carry them through the difficult times.
Akaadian one to watch
The largest surprise for TSM was the mental fortitude shown by play-off rookie Akaadian, who, after a couple of rough opening games, was able to completely turn the series.
Dominated by Svenskeren early on, Akaadian then improved drastically over the final three games and would have surely received the series MVP award were it not for Bjergsen's own heroics. If Akaadian is able to match such a stable veteran in Xmithie, TSM will have the building blocks for success – and the title.
Zven and Smoothie under the radar
The most under-appreciated part of TSM has been the performance of the Marksman Zven and Support Smoothie, who have been a real force.
Zven was quietly potent on Ezreal in the final matches of the semis and he will probably look towards that pick early and often in the final to secure a late-game scaling champion with poke potential.
Smoothie, on the other hand, has been continually looked upon to be at the engage of the team alongside Akaadian and he has been phenomenal down the stretch.
Smoothie has his own world champion to deal with as he looks to not only out-do CoreJJ in lane, but also in his ability to roam and protect Bjergsen from what will be a must-watch battle in the Mid lane between two dominant stars.