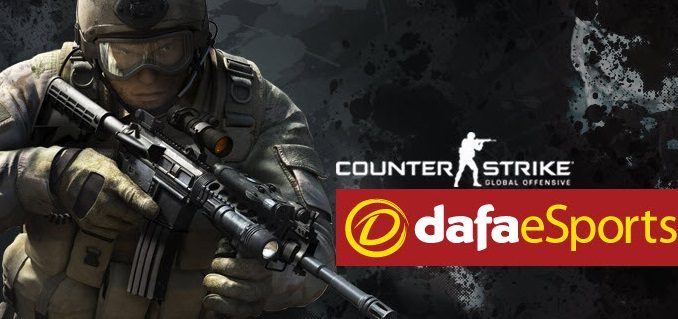 The final two groups for ESL Pro League Season 9 in Europe provide the most-loaded pool in any region of the competition, and another with a clear headliner.
The competitive Group C is certainly the one to watch as teams continue to jockey for positioning in the world's top 10.
Group D is led by Astralis, who remain unquestionably the best side in the world and now have an even greater focus about them.
Na'Vi lean on top duo
Group C is filled to the brim with talented teams, with Natus Vincere looking to lead the way.
Na'Vi have seen a solid improvement in recent weeks with electronic finally returning to star form to assist the ever-consistent number one player in the world, s1mple.
Na'Vi were at their peak when s1mple and electronic were each among the top five players in the world, and if electronic can return to something remotely close to that level, Na'Vi will be incredibly dangerous.
However, they are also a team that throughout their history have been very momentum-based, so their initial match on Friday against Windigo Gaming, a team who should not be underestimated as they have continued to improve over the past few months, will be key.
Resurgent JW
Fnatic appear to finally have hit their stride with a resurgence from JW being the main factor for their resent upswing.
JW had been in a slump for months with an inability to make any sort of impact from map to map. However, he now is back as the aggressive and dangerous player of old, which gives Fnatic a much-needed second star.
KRIMZ is continuing his brilliance, being one of the most consistent players in the world, no matter what is happening with his team-mates.
The pairing of Brollan and twist have also slowly increased their level as of late, so if Fnatic can just figure out their map veto (which they have struggled with for some time under Xizt), they will pose a threat to Na'Vi.
Fnatic will begin their time in Group C against the French squad G2 Esports, who despite recent struggles, always have a puncher's chance with shox and kennyS in their line-up.
Astralis fully focused
Group D is headlined by the number one team in the world, Astralis.
They have made the decision recently to cut down on their schedule, focusing on specific events and attempting to reduce travel times.
Here at ESL Pro League they have a very workable group and the likes of gla1ve will have an opportunity to show off their tactical brilliance.
Keep in mind that the Cache map will still be used in this event, so Astralis will be slightly weaker in their map pool compared to when Vertigo enters the fray.
A player to watch for on this squad is dupreeh, an emotional player who could feast on the competition presented to him here.
BIG not clicking yet
Another team looking for a tactical edge are the primarily German side BIG, who are still searching for success after adding XANTARES from Space Soldiers back in December.
There is no denying the combination of tabseN and XANTARES is an incredible one-two punch, but the team have yet to fully integrate XANTARES, a Turk, given the language barrier.
This should be something that improves over time and perhaps this is the event in which BIG are finally able to break through and make a name for themselves.
gob b will certainly have some tricks up his sleeve in terms of in-game leading, as he remains one of the most dedicated and respected in-game leaders in the scene.
The player with the largest boom-or-bust potential within this squad remains nex, who typically plays brilliantly against lower-level opponents before crumbling against higher-tier competition, especially on LAN.