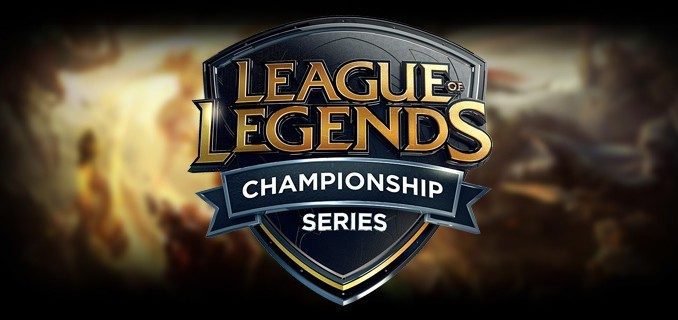 Entering the final week of the regular season, five teams are chasing the final three spots in the League of Legends Championship Series Summer play-offs.
With Team Liquid, Counter Logic Gaming and Cloud9 having already qualified, one additional situation to watch will be whether that trio take their foot off the gas or attempt to power on through – there's a lot to be said for entering the post-season with momentum.
TSM in pole position

Of those still hoping to qualify, Team SoloMid are currently in the best position, sitting alone at 9-7 and requiring just a single win to clinch a play-off spot.

The odds suggest they will get it too – they are 1.317 to beat FlyQuest in their first match of the week. If they fail, it may be curtains as they face Team Liquid last and are 2.830 underdogs to beat the leaders.
There have been varying reactions to TSM's recent form, with their push to learn a more diverse set of skills leading to several bad losses and performances that would not be tolerated in the past.
However, TSM are thinking big, wanting to not just make the play-offs, but be able to contest and topple some of the top teams in the league rather than fall by the wayside.
Bjergsen will always be the heart and soul of this team and his ability to both lead in-game and in terms of communication is a massive factor for this squad.
Akaadian remains the starting jungler and he will have eyes on another standout performance in the play-offs, as was the case in the Spring campaign earlier this year.

Clutch in control

One team who are in control of their own destiny are Clutch Gaming – win both contests this week and they are in. They play 100 Thieves and then Golden Guardians, both of whom are also chasing a play-off berth.
However, Clutch are slight outsiders for both matches at 2.080 and 2.160 respectively.
Clutch are the type of dangerous team that not many teams want to go up against, given their affinity for unconventional champions and their highly skilled, yet inconsistent players, such as top-laner Huni.
Damonte has been the player attempting to bring consistency to this line-up and his continued love for assassins could make things difficult in champions select given many teams are prioritising squishy mage-type champions such as Azir and Corki.
Regardless, Clutch have done well thus far to be in a spot to make their own history in the final week of play.
OpTic face brutal schedule

OpTic Gaming are currently sitting at 8-8 in the final play-off spot but they have the most difficult schedule of the week as they face off against not only Counter Logic Gaming, but Cloud9 as well.
Not surprisingly the market has them as underdogs for both matches – 2.320 and 2.830 respectively.
OpTic are tough to read. They should have taken down Team Liquid last week before a catastrophic throw that somehow managed to lose them the game.
Unfortunately for OpTic they could not shake off that loss and came out flat against Golden Guardians and the pressure is now firmly on their shoulders to finish off what has been a surprisingly productive season, one which started with minimal expectations.
The two standouts have been jungler Meteos and mid-laner Crown, both viable MVP candidates for their contributions. Meteos will have his hands full with two quality junglers in Wiggily and Svenskeren, with many believing the latter is the front-runner for league MVP honours.

Guardians must stay focused

As for Golden Guardians, they came out on fire last week and took home victories over both 100 Thieves and OpTic to put themselves in a much better position in terms of tie-breakers, should they be needed.
Froggen was able to get away with playing a slow control mage, Karthus, in the mid lane and the team's ability to play around him was one of the keys to their success.
The Guardians do not exactly have a cakewalk of a schedule given they face both Cloud9 and Clutch Gaming, but they have some excellent momentum off Week 8 and a solid concise game plan they can attempt to follow rather adapting to the compositions of others.
They will start underdogs against Cloud9 – they are 2.950 to win that one – but are set to go off favourites against Clutch at 1.709.