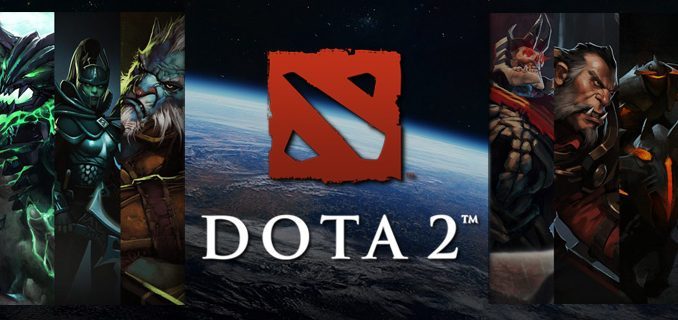 A return to the Beyond the Summit studio in Los Angeles for another edition of the relaxed DOTA Summit tournament was welcomed by fans and players alike.
The event's many Pro Player appearances and casual atmosphere help keep it well-loved year after year.
Given how close The International was – and that event being staged in China this year – the number of top teams willing to attend was lower than in previous seasons, but it didn't detract from the quality of the tournament.
Participating were Alliance, paiN Gaming, Team Serenity, Complexity Gaming, beastcoast and J.Storm.
Group stage
As the usual incentive for strong performance early, each team would add US$1,000 to their tournament winnings for every series win they managed in the group stage.
Alliance, as expected given they were the only team in attendance who had qualified for The International, did not pull any punches, smashing through with a very impressive 4-1-0 record, only drawing against second-placed paiN Gaming, who similarly didn't lose a single series, going 3-2-0. Both therefore secured upper-bracket places.
Finishing third were beastcoast (1-3-1). Then came Serenity (1-1-3), J.Storm (0-3-2) and Complexity with a somewhat disappointing 0-2-3 – they managed only two game wins through the entire group stage.
Play-offs
In the play-offs, Team Serenity and J.Storm faced off first and while the US-based J.Storm took the first game with constant, incessant pick-offs, the following two were more favoured towards the Chinese squad. They picked a line-up to scale into late-game and just run over their opponents which they did to claim the series 2-1.
Complexity v beastcoast seemed to be a moment of redemption for Complexity, taking the opening game off the back of Limmp's impeccable TA, and Meracle's pocket pick Mirana. Game two was met with a much more defensive line-up from beastcoast, picking to protect the Slark and put him in a position to snowball into a monster, managing to even up the series. The final game was once again won through Meracle's Mirana, landing arrow after arrow and leaving beastcoast nowhere to hide as they took down their base, and went to the next round.
Unfortunately for Complexity, they just felt outmatched against Serenity, falling into the trap of the infamous counterpick Broodmother in game one, before making the mistake of not ending early enough before Serenity's Storm Spirit became too strong to stop, and they eventually tapped out, losing 2-0.
In the upper bracket, while Alliance took game one in a rather clean manner, relying on their Mid Clinkz to create enough space for everyone else, the next two games both passed the hour mark, and both involved paiN Gaming playing Gyrocopter, one of the strongest late-game carries. Eventually nothing was enough to beat it and Alliance tapped out both times, losing 2-1.
Seemingly incensed with their loss, Alliance showed no mercy to Serenity, picking around their Mid player qojqva and giving him Storm and Clinkz, both able to disrupt and gank incredibly effectively. Determined to secure a rematch with paiN in the finals, they swept over Serenity, winning 2-0 to earn that shot at redemption.
Finals
Alliance had certainly learned from their previous match with paiN, as not once did they allow them to stall to late-game. They picked to win early, to snowball and just demolish their opponents as quickly and easily as possible.
Game one was a masterclass from miCKe, playing active very early on and being the frontline that his team needed to grind over paiN's much more fragile line-up.
Game two was even more one-sided, Alliance getting the gold lead from minute one and never once letting it slip away. Another Death Prophet game for qojqva proved just how strong the hero is, especially with the right support.
Game three though was where Alliance really allowed qojqva to shine, putting him on Clinkz, and miCKe once again on Sven, with both of them rampaging through the map to get kill after kill. Both ending up having perfect games, before, after taking one set of barracks, paiN conceded the game and the series, with Alliance claiming the Summit title for the first time.