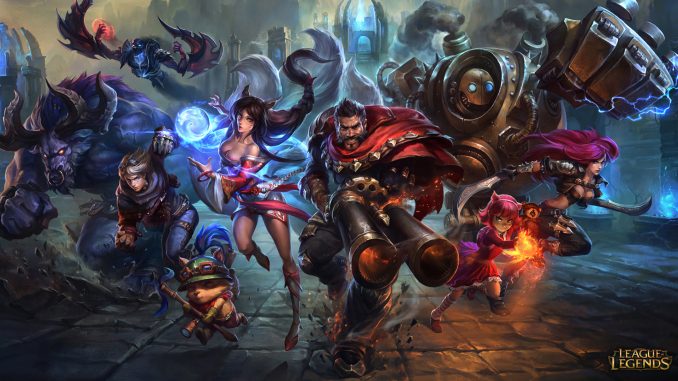 Team Liquid are coming into the second round of the League of Legends Championship Series hot off a performance that saw them dominate in week one, recording victories over both Cloud9 and Counter Logic Gaming.
Liquid were expected to be one of the top contenders in the LCS this year, but there was some trepidation about whether or not the team could find chemistry in a timely manner.
However, the team passed their first test against Cloud9 with flying colours, putting the rest of the league on notice. TL finally have their second superstar in Jensen and they appear ready to take on the world.
Liquid have an interesting schedule this week, initially going up against 100 Thieves, who are desperate for their first victory, before a match-up with fellow undefeated squad Clutch Gaming.
Liquid are priced up as favourites for both – they are 1.478 to beat the Thieves and 1.344 to see off Clutch.
Clutch surprise
Speaking of Clutch, they had perhaps the most surprising opening week with wins over both Echo Fox and Team SoloMid.
Clutch were one of the most talked about teams during the off-season, with varying expectations given the highs and lows members of this team have shown previously.
The Korean trio of Huni, LirA and Piglet were some of the top performers at times in their league last year but each also had a period of struggle.
However, the team has come together better than many anticipated, with Mid-laner Damonte being dominant in week one. His game-winning flank on Galio against Echo Fox followed by his incredible overall Akali performance against TSM made him one of the best players of the opening round.
Where Clutch go from here is still unknown. The aforementioned TL match-up will certainly test them – they are 3.290 to win it – but before that they face a clash with OpTic. Clutch are 1.561 to win that one with OpTic at 2.460.
OpTic using full roster
One of the largest unknowns entering week two surrounds OpTic Gaming, who have already begun to utilise their 10-man roster.
Due to Arrow's visa issues, a chain of events occurred which saw OpTic put in four of their academy players in Allorim, Dardoch, Asta and Gate, with Crown remaining within the Mid lane. Despite this, OpTic were able to pick up a 1-1 split in the opening week, defeating CLG before dropping to FlyQuest.
The role to watch moving forward is the Jungler position, with both Dardoch and Meteos having a case to be the starter given their experience and mechanical abilities. This could be a fluid position throughout the year, given the ups and downs of the players as well as the different patches that could affect their champion pools.
Essentially the flexible nature of their roster makes OpTic incredibly variable from week to week and they may well pick their starters based on the opposition. This week is a fairly rough one, with both the previously-mentioned Clutch match and a duel with Echo Fox (also 1-1) in store.
OpTic are 1.769 to beat Echo Fox, who are 2.070 shots.
No joy for CLG
The other squad more than willing to switch up their roster were Counter Logic Gaming, who fielded Darshan and Moon against OpTic before swapping to FallenBandit and Wiggily for their match against Team Liquid.
CLG have publicly stated this was pre-planned, with the intent of utilising their roster in a way that has specific players coming in for specific match-ups or to exploit a potential weakness of an opponent.
Overall CLG stumbled to an 0-2 start, but that is unsurprising as chemistry issues are sure to cause some trouble early on given the continual back-and-forth swaps from the top side of the map.
The hope is that PowerOfEvil can bring some stability, as he continues to bring out his unique selections such as Xerath in a bid to earn CLG an advantage.
No time to waste
Week two should see teams start to address their chemistry issues – or at least try.
With only nine weeks in the season, the pressure is on teams to figure out quickly what is working and what is not.
The Clutch Gaming v Team Liquid match on Sunday could well be for the overall lead in the standings and is certainly one to watch.