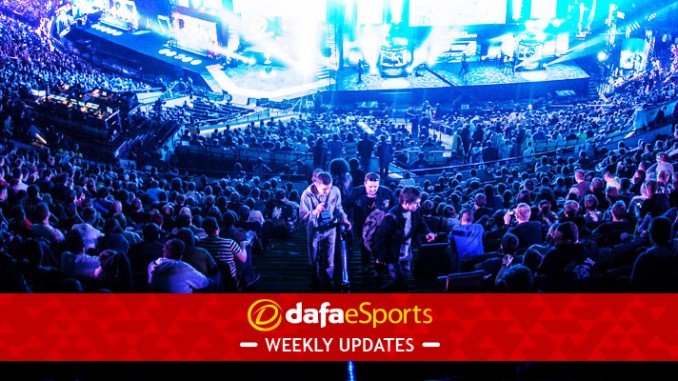 The European Qualifier for Intel Extreme Masters – Sydney features numerous teams looking to prove themselves after rough starts to 2019.
While the qualifying action begins on Wednesday, the finals are still more than two months away, so the teams who do qualify are likely to look quite different by then.
BIG must cope without smooya
BIG recently had smooya step away from the team, although fortunately for them, they are able to immediately return nex to the starting line-up following his injury lay-off.
The loss of smooya is still substantial despite some of his play being limited given the focus on star tabseN picking up the AWP (sniper) more frequently. There remains a load of talent on this squad, particularly the pairing of tabseN and recent addition XANTARES, who has already shown some flashes of his carry potential.
BIG have always been a tactical team under gob b and that factor will be relied upon even more given the lack of firepower created by smooya's departure.
nex is an interesting player to track given he tends to dominate this type of competition, one which isn't really on a large stage.
G2 have expectations
G2 Esports have yet to step into the limelight in 2019 but this is a chance to show off how much they have practised and developed.
The question about G2 remains whether or not both kennyS and shox can show up at the same time – kennyS in particular struggled throughout much of 2018.
There have also been limited results so far stemming from the additions of Lucky and JaCkz, but G2 will enter with fairly high expectations given the time they've had to increase their synergy and figure out their map pool.
North a real wildcard
North look something of a wildcard given their showing at both the European Minor and 3rd Place Play-In for the upcoming Katowice Major.
North failed to qualify despite being a favourite compared to many of their opponents, including ViCi Gaming who they lost to in two separate series.
This could go one of two ways for this squad. Either they enter this event re-energised and focused on finding success moving forward, or players have checked out given the failure at the Minor and are essentially playing with limited motivation.
No matter the situation, North can always count on valde, who, despite the rollercoaster level of play the team have shown, has been one of the most consistent players in the world.
As always, someone will need to assist valde if North are to find success, with eyes yet again on Kjaerbye to make an impact.
OpTic have issues
North's fellow Danes, OpTic Gaming have struggled of late. Their lone showing at a main event saw them bomb out in last place at the European Minor, albeit losing to some decent teams in Vitality and mousesports.
These players have had a longer time than anticipated to work together, and thus far they have yet to perform to any sort of expectation.
refrezh's recent addition was a welcome one given their immediate failure at their lone event, but OpTic still have major concerns entering this tournament.
This is the type of event that OpTic are supposed to make waves at, with the likes of k0nfig still looked upon to carry the team through to success.
As has been suggested multiple times previously, the closer we get to the Major, the more likely teams are to switch up their rosters and OpTic remain a prime landing spot for players such as karrigan.