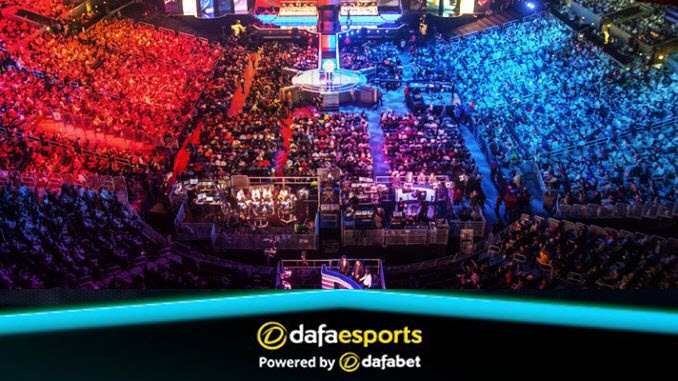 Ahead of the start of the ESL Pro League Season 9 in North America, one team have critical visa issues.
It has been announced that Renegades will be fielding smooya in place of Gratisfaction, with the possibility of also using Cutler (aka reltuC) should jkaem continue to have his own visa issues.
This is obviously a massive blow in terms of Renegades attempting to continue their top-five form, but the addition of smooya could be a benefit for this single event.
While there is no denying Gratisfaction has done well during his time on Renegades, smooya being in a comfortable environment with an English-speaking team (unlike his time on BIG) could re-energise him, especially given this is a golden opportunity to prove himself to potential employers.
The most important member of Renegades will definitely be in attendance, with jks ready to once again star for this Australian side.
NRG look strong
Joining Renegades in Group A are NRG Esports, who managed a 3rd/4th place finish at StarSeries recently.
The addition of tarik is still fresh but the upgrade in firepower and savvy in this line-up has already been shown.
Despite tarik being a star in the past, the bulk of the fragging recently has come from NRG's young talents – CeRq and Brehze.
Given the talent within the roster, this is the type of team that expects deep runs in every event they attend. As has always been the case since this line-up came together, there is massive pressure on in-game leader daps to utilise these skilled players and turn the team into a top-five squad.
eUnited and INTZ eSports are the other, less-fancied teams in the group, which gets under way on Friday.
Liquid seek consistency
Over in Group B, which begins on Tuesday, Team Liquid will be looking to assert their dominance. With talent in their ranks which arguably exceeds that of world leaders Astralis, Liquid are a top team at any event they attend.
They have had their fair share of ups and downs thus far, but overall Liquid continue to be contenders with four players capable of taking over a map.
What Liquid have lacked is consistency in terms of which players show up from map to map. This can cause their games to be much closer than anticipated.
Liquid need to continue improving if they are to stay ahead of the likes of Natus Vincere, ENCE and Renegades, who have all had stellar showings during 2019.
Watch for the versatility of Stewie2K to come into play here, as he tends to have a field day against lower-level competition.
Questions for Ghost
Ghost Gaming are coming in as something of an unknown quantity, having not played since March 22.
The addition of Freakazoid gave Ghost a consistent, high-motor entry fragger to work around, with star Wardell looking for all the space he can get to use the AWP (sniper).
Ghost have been steadily improving for some time now and this is an opportunity for them to show what they can do.
This group is by no means a pushover, with compLexity and Lazarus Esports (formerly Swole Patrol) also desperate to find some success on this level.
A player to always watch for Ghost is koosta, a multi-dimensional player who does, at times, have consistency issues. steel has publicly stated the value koosta can bring to the game given his versatility and unique playing style and if there were ever a time for koosta to build some confidence and find consistency, it is here.