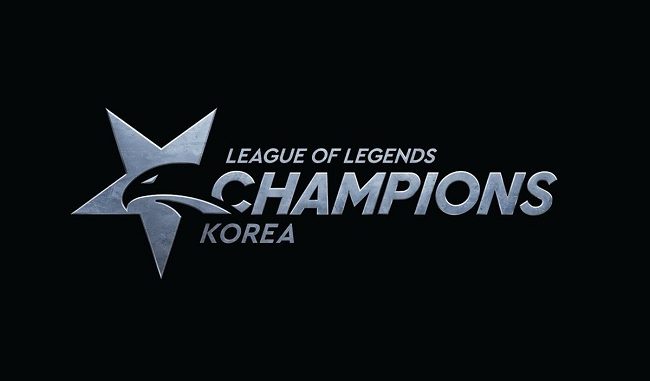 With just two weeks remaining in the regular season of the League of Legends Champions Korea's Summer split, chaos ensues teams fluctuating up and down the rankings.
As a result, seven teams are still battling to secure the five play-off places.

Big issues for DAMWON

DAMWON currently sit in one of those play-off berths but need to halt their slide if they are going to hold onto it.
Previously leading the way and seemingly one of the strongest teams in the league, last week DAMWON lost 2-0 to both Afreeca Freecs and Hanwha Life Esports.
Now in a four-way tie at the top with a 10-5 record, DAMWON need to act quickly, first and foremost fixing their underwhelming drafts that are leaving little for the players to work with.
This week brings just one match for DAMWON – against kt Rolster – one that must be won if they wish to maintain their shot at the top seeding for the play-offs and an automatic spot in the finals.
The solo-laners of either Flame or Nuguri in the top side and ShowMaker in the mid lane must perform at a higher level, although this will be a rough match-up for ShowMaker as he goes up against Bdd, who remains one of the most mechanically gifted players in the history of the game.

Gen.G have momentum

Gen.G have won six of their last seven, with their lone loss coming against SK telecom T1, who are currently on a nine-game winning streak.
Gen.G did have a bit of a scare against Jin Air Green Wings in their only match last week, but with Roach coming in off the bench they were able to find stability and secure a 2-1 victory.
The team's primary consistency ever since the beginning of Gen.G's climb up the standings has been the willingness to throw the meta out the window and select comfort champions for Fly above a specific strong selection.
His ability to perform on oddball champions and catch his opponents off guard continues to impress, with Peanut and Ruler typically being the players that are given the high-priority champions such as Sejuani and Xayah.
For Gen.G this is yet another week where they face potential play-off teams, with Griffin and Afreeca lying in wait. Keep in mind that given the four-way tie for first that includes Gen.G, a loss to Griffin would put the duo on the same record, throwing even more uncertainty into the final matches.

Griffin searching for old magic

Griffin finally showed some flashes of their old selves last week when they took down SANDBOX Gaming for their first win over a top squad in ages.
Entering this split, Griffin had been a model of consistency ever since they joined the league but following Rift Rivals they have struggled.
With Doran appearing to be the starting top-laner moving forward, Griffin were able to focus their game around Viper, with his performance on Xayah against SANDBOX being a throwback that Griffin fans hope will continue not only into this week, but also the play-offs.
The other star looked upon to step up was Tarzan, who, appropriately enough, performed well in the jungle. If Tarzan can fix his recent struggles, then he can impact the rest of the map and, perhaps, cover up many of the other problems Griffin have.
Griffin have struggled at the tail end of splits before so all of their energy will need to be put into their two matches this week against fellow play-off contenders Gen.G and KING-ZONE DragonX.