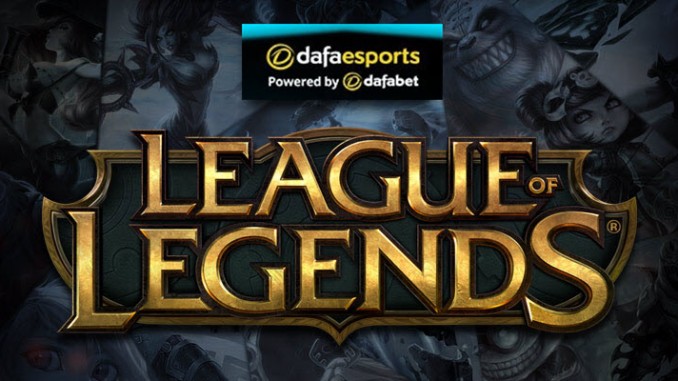 With two weeks remaining in the League of Legends European Championship's Summer season, pressure is mounting in a play-off race which still involves all 10 teams.
The key action can be narrowed down to two main battles.
The first is the chase for second as Fnatic and Splyce battle fight to finish behind G2 Esports. The other is the tight race for the sixth and final play-off berth.
Splyce must grab chance

After missing a key opportunity to take sole possession of second place last week, Splyce have another shot at pulling ahead of Fnatic.
Splyce fell to Excel Esports and while the winners have improved of late, that is still an unacceptable loss for a team with aspirations of winning both this event and the World Championships.
The top side of Vizicsacsi and Xerxe struggled to find relevance, with Xerxe pulling out Qiyana in the jungle. While he is a player known for his off-meta selections, this move fell rather flat and it is a tactic which will probably now be sidelined for the foreseeable future.
Kobbe remains the core of this team, being one of the best on a Marksman in the league with a pocket Jhin that always has to be considered within the pick-and-ban phase.
This week brings match-ups against both Origen and SK Gaming, the type of teams Splyce need to defeat if they are going to finish above Fnatic. The good news for them is they have been chalked up as favourites for both – at 1.719 and 1.315 respectively.

Fnatic remain an enigma

As for Fnatic, they suffered an absolutely brutal loss against G2 Esports last week to all but end their top-seed hopes. They could, however, still finish second.
Yet again Fnatic are focusing on giving Rekkles Karma more often than not with priority shifted towards the top side of the map.
Fnatic are a unique team in the league. They have a skilled Marksman in Rekkles yet continually place him on facilitating champions rather than late-game carries on which he has performed so well on in the past.
However, despite their change in the bottom side, the jungle remains clearly a place for playmaking, with Broxah continuing to thrive on those types of champions. A legendary name for his Lee Sin as well as his Elise, Broxah is the spark that makes this squad tick, despite the many talented players on the roster.
Two very different opponents are in front of Fnatic this week. First they face Excel Esports before battling Team Vitality in one of the most anticipated matches of the week.
Fnatic are fancied to win that at 1.348, with Vitality the 3.270 outsiders.

Vitality on a roll

The only team to come away with two wins in Week 7 were Team Vitality, although their victory over G2 Esports did come when their opponents chose one of the least-picked champions in the game in Garen.
Vitality have hit their stride after struggles earlier in the split and they now hold a 7-7 record, one that that puts them two games clear of seventh place.
With mid-laner Jiizuke consistently given comfort over raw strength and with the bottom side of Attila and Jactroll finally performing up to standard, Vitality have become a dangerous squad again.
Week 8 still presents a difficult task, though. The first match-up is against an SK Gaming team who finally found their footing last week. That is followed by that bout with the aforementioned Fnatic.

Misfits stumble

On the flip side to Vitality, the only team with an 0-2 showing last week were Misfits Gaming, who had previously done well since their academy team claimed starting spots.
Unfortunately for Misfits, things do not get any easier this week with matches against two of the top four, FC Schalke 04 and G2 Esports.
Obviously the prolonged time in the LEC has allowed these mostly young players to gain much-needed experience, but these matches will be a true test to see just how far this crew has come together.

Despite sitting bottom of the standings, Misfits are still in the play-off hunt. They are two games behind Origen, who sit in the final play-off spot, but there is little room for error now.
The odds suggest their hopes will fade this week – they are big underdogs for both matches. Misfits can be backed at 3.780 to beat Schalke and 7.530 to stun G2.