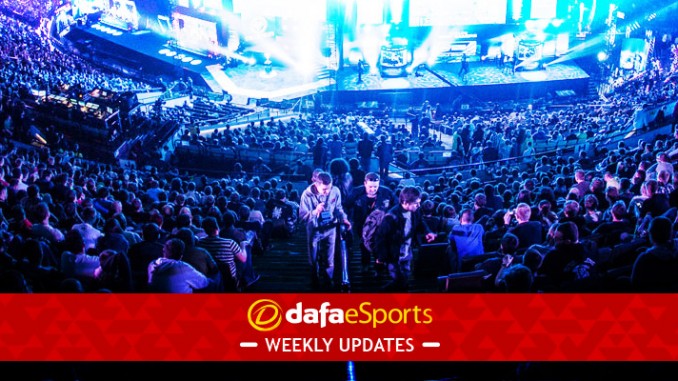 With just four weeks left in the regular season of the League of Legends European Championship's Summer campaign, the pressure is now on.
With things so tight in the standings, upsets at this point can really sting.
Fnatic flop

Fnatic's strategy of bringing in a second mid-laner against Rogue in place of Rekkles was an absolute disaster as they were completely blown away.
Fnatic placed Rekkles on Karma in their second game of Week 5 which worked wonderfully, but there are questions about Rekkles' confidence and what is going to happen moving forward.
Fnatic appear to have a fairly lax schedule this week with Misfits and Origen coming up – they are odds-on favourites for both contests with Dafabet. With Splyce nipping at their heels, Fnatic need every win possible if they want to secure a bye in the play-offs.
Nemesis continues to grow as a mid-lane talent, with Broxah and Hylissang finding time to assist him during most matches.

Huge move by Misfits

Misfits at least found some momentum last week with their full academy swap bringing them a win over Rogue in their second match of the week.
Bringing their entire academy team into starting positions remains an incredible story but it appears to be paying off, at least in the short term, and potentially in the long term if these players can utilise the stage experience and continue to evolve their game.
Their successful strategy was the expected composition for this squad, with Kirei on a playmaking, aggressive jungler in Elise, while the mid and top lane got power and comfort picks, respectively.
This is a similar way of playing the game to Fnatic in the way they set up Broxah for success, with Misfits being able to shut down Inspired and take home the win.
This is yet another week of two very different opponents for Misfits. First up are the aforementioned Fnatic before they take on the 1-9 Excel Esports.
They are 1.621 to win the latter – a price which could be made to look big – but 4.440 outsiders to beat Fnatic.
Despite their struggles throughout the split, the top-heavy nature of the league means Misfits are still only a game outside the play-off berths at 3-7 – and they have a workable schedule in the closing weeks.

Vitality on the move

Vitality yet again were able to find some success last week, beating Origen having been unable to take down FC Schalke 04.
Once more Vitality secured their own style of champions, this time with a Draven and Fiddlesticks bottom side and a Mordekaiser in the top side.
Jiizuke was placed on a neutral-laner in Corki and was able to perform incredibly well with key skill-shots being the difference in a myriad of fights.
Attila has long been known for his Draven play and, with that champion's popularity in the LEC, it seemed to be quite the odd decision for Origen to not only let it through, but to select Ezreal too.
Vitality continue to slowly but surely climb the rankings after their disastrous start. This week is another key one for their play-off hopes as they first face off against Splyce before a bout with Rogue, who currently sit in a tie with Vitality for the final play-off spot at 4-6.
Dafabet make the latter tie a 50-50 match with both sides offered at 1.909.

Schalke hitting their stride

Meanwhile, FC Schalke 04 finally broke their streak of a 1-1 record every week and picked up an impressive sweep to gain distance between themselves and some of the other play-off hopefuls.
With SK Gaming and Splyce due up this week, the odds suggest they will return to a 1-1 scenario – they are 1.571 favourites to beat SK but 2.240 outsiders v Splyce.
Pressure will be on Trick to continue to perform within the jungle. He will need to find the right timings to assist his lanes while also attempting to keep the opposing jungler in check.
Upset is the core of this team and generally their primary win condition, and his clash with Splyce's Kobbe should be one of the match-ups of the week on an individual level.