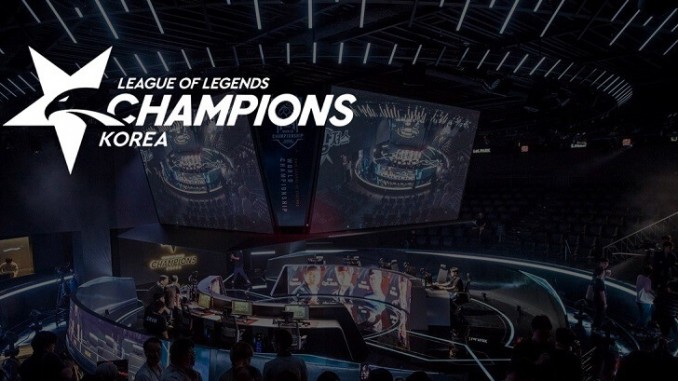 The League of Legends Champions Korea's Summer season reaches its halfway point this week.
In terms of the post-season possibilities, an argument can be made for every team, bar the Jin Air Greenwings, and the next three weeks should shake out the contenders from the pretenders.
KING-ZONE with momentum

KING-ZONE DragonX arrive in hot form following a 3-0 sweep at the Rift Rivals event.
With Deft back to his masterful tricks on the likes of Ezreal, KING-ZONE appear to be an incredibly dangerous 5-3 team, especially with Cuzz continuing to evolve as a Jungler.
This team have become shockingly well rounded – from Rascal performing well on the top side to TusiN and Deft continuing to dominate on the bottom.
This week, however, brings two contrasting challenges. First a desperate 2-6 kt Rolster side, who had a week off to prepare, and then DAMWON Gaming. The latter were the other LCK team to go 3-0 at Rift Rivals. They have two very different, but skilled, top-laners in Flame and Nuguri, who will provide a real threat.
Dafabet make KING-ZONE 1.243 favourites to beat kt Rolster, who can be backed at 4.100.

Faker back to top form?

SK telecom T1 return from Rift Rivals after a 2-1 showing, their only loss coming against the defending world champions, Invictus Gaming.
There were two key positive takeaways from the event for SKT, with the first being their willingness to be more proactive in the early game. For too long SKT have survived on their mid-game rotations and team-fighting ability.
Second, and perhaps most importantly, is that Faker kicked into a higher gear with highlight plays on Azir. Faker remains the most recognised name in League of Legends history and while still a top-five player in the game, of late he has been unable to single-handedly win SKT a fight from a seemingly impossible situation.
Having shown glimpses of his best form, the idea for SKT is that he will now carry that momentum into the rest of the Summer split, beginning this week against Hanwha Life Esports and kt Rolster.

Inconsistent Afreeca

Afreeca Freecs have been one of the more entertaining teams to watch thus far in the LCK and they have two very different match-ups slated for this week.
The first is against the Jin Air Green Wings who, while yet to claim victory in a series thus far, are a team known for their upsets seemingly out of nowhere when sides overlook them.
This could be the case this week, with Afreeca's second opponent being Griffin who sit at 7-1. The Freecs can by no means give up series let alone games as they sit at 4-4 in a tie with Gen.G, with the core of this squad being the top side of the map with Kiin, Dread and Ucal.
While Kiin and Ucal are typically the players with extended champion pools and playmaking potential, it has been Dread who has been collecting the majority of MVP awards for this squad – he sits in a tie for first alongside both Nuguri and Summit, who plays for SANDBOX Gaming.
Afreeca are a team who are difficult to assess from week to week. They have taken down the likes of KING-ZONE, yet they have also ended up getting swept away 2-0 by the very same Gen.G they sit tied with currently.