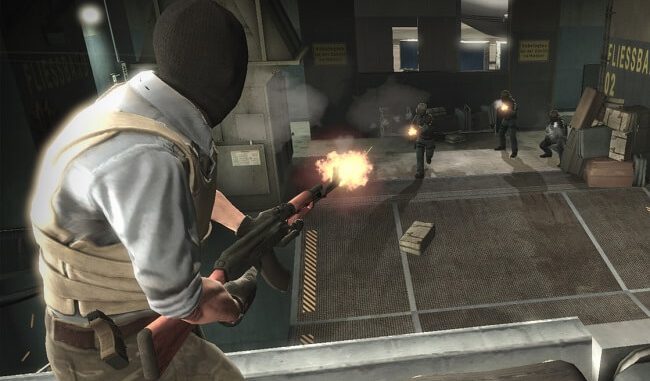 ESL One: Cologne 2019 will be a tournament remembered for some time, not least for Team Liquid claiming the Intel Grand Slam – worth an extra US$1million.
Liquid's victory in Cologne was their fourth victory in a top event this season – that being the last requirement for the aforementioned Grand Slam prize.
This was certainly an interesting event for Liquid to navigate, especially early on. They narrowly defeated MVP PK as well as being gifted a map against Natus Vincere following s1mple's absurd mistake while on map point.
The current Liquid line-up provides an example of every single player having a massive impact within the team. Stewie2K is the lowest-rated player but is also highly praised given his high-impact entry fragging and ability to be an AWPer (sniper) when called upon.
On the flipside of the stat sheet, EliGE and Twistzz continue to prove themselves as some of the best players in the world, with EliGE in particular stepping up in key matches.

Vitality make a statement

Liquid improved as the event progressed, eventually seeing off Team Vitality 3-1 in the final.
Vitality rode the back of young superstar ZywOo, who has continued to prove himself event after event. ZywOo has been the life blood for Vitality's rapid rise into the world's top five and his ability to perform against arguably the best team in the world in a final is further testament to his abilities.
Vitality appear to have a bright future, especially given they showed the ability to both take a map off Liquid and take down Astralis 2-1, despite the latter having a resurgent event in which they looked like their old selves.
French Counter-Strike is back in full force but if Vitality are to continue to find themselves in finals they will need another player to routinely step up alongside ZywOo.

Astralis stir from their slumber

Astralis finally looked like the team who shone so brightly in 2018, cruising through the group stage before their aforementioned loss to Vitality in the semi-finals.
The issue with how Astralis closed out their time in Cologne was that despite winning one map in a narrow fashion, they were never truly in contention on the two maps Vitality claimed.
device remains the core of this team in terms of their ability to secure kills, with in-game leader gla1ve still needing to figure out just what the map pool should look like moving forward.
The Berlin Major is steadily coming into view and one would imagine Astralis' primary focus is on being back-to-back Major champions having already won in Katowice this year.

MIBR starting to implode

On a more negative note, MIBR had perhaps their most disappointing showing of all in 2019, failing to win a single series and finishing in a tie for last place.
While another quality team in ENCE also ended up last, they had to play Vitality in the lower bracket while MIBR battled a fairly lacklustre BIG squad.
Their result has already prompted more changes, with coldzera apparently asking to be benched in an attempt to play with other players, whether that be on MIBR or another team entirely.
LUCAS1's addition did not bring the spark that many had anticipated and MIBR continue to be in absolute freefall with no sign of a bright light at their end of the tunnel.
MIBR face another critical turning point in terms of the future of their squad, with that approaching Major being a massive factor in deciding just what action they will take.

Much to look forward to

Following a year when Astralis were the undisputed number one team in the world, the CS:GO scene has now been shaken completely by the emergence of Team Liquid as top dogs.
A bounce back from Astralis – and Cologne appeared to be the start of that – would be fantastic for the overall competition, with Team Vitality also threatening to be in the mix in each event.