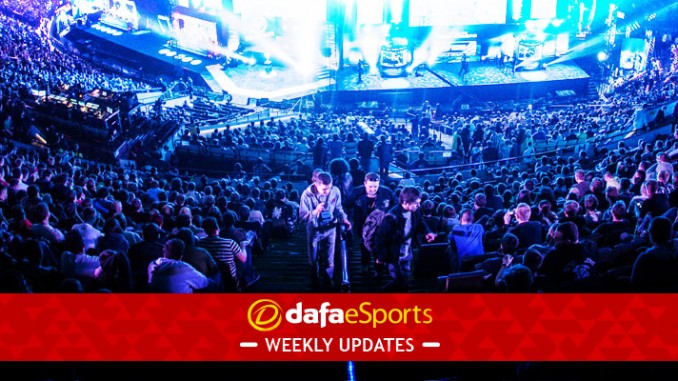 After three weeks without matches due to Rift Rivals, the League of Legends European Championship gets back into full swing on Friday.
Fnatic's quest to remain undefeated takes centre stage this week and they are expected to move to 8-0. They don't face main rivals G2 Esports again until Week 7.
There's a sense that the other teams are battling for the other four play-off spots – third to sixth – but it should be remembered that they had extra practice time while Fnatic and G2 were away at Rift Rivals.

Fnatic still undefeated

The 6-0 Fnatic were one of the teams to produce a quality showing at Rift Rivals.
They were able to avenge their loss to Team Solo-Mid and overall continued to display the poise and prowess associated with them throughout the Summer split.
Broxah has continued to shine on playmakers, with Fnatic maintaining their playstyle in which Broxah provides early-game pressure, with Rekkles, on Marksman, able to carry the game in the later stages.
However, like every other team that attended Rift Rivals, they have had to both travel and display some of their pocket picks such as Nemesis' Veigar, with other teams having an opportunity to study that.
This week provides an interesting slate of games for Fnatic. They will face a desperate Vitality, as well as one of the top play-off contenders in Splyce, who sit alone in third place at 4-2.
Fnatic are 1.303 to beat Vitality and 1.344 for victory over Splyce.

G2 need to focus

G2 Esports were seemingly goofing around at Rift Rivals, a criticism they have already received in this competition.
With two losses to Team Liquid joining their defeat earlier in the split to Fnatic, G2 have looked mortal compared to their Spring selves.
They are still the best team in the league in terms of talent, although there will always be the shadow of Mikyx's wrist injury which will be need to be tracked until further notice.
With far and away the most flexibility, given Wunder, Caps and Perkz are all on the roster, G2 remain one of the top threats to win.
G2 meet Misfits Gaming and FC Schalke 04 this week, with the latter still figuring out just where they belong within the standings as they sit at a .500 mark at 3-3.
Schalke are 3.810 to cause the upset with G2's odds for victory below 1.300 for both matches this week.

Origen with a helpful schedule

A team ripe for a leap up the standings are Origen, given this week is soft compared to the rest of their schedule thus far.
Sitting at 3-3, Origen's three losses have been to the top three teams in the league – Fnatic, G2 and Splyce. Now they have Excel Esports and Rogue due up, teams who are a combined 2-10 so far in Summer play. Origen are hot favourites to beat both.
Nukeduck's champion pool depth will never be in question, but at some point the team must hang their hat on a core concept and use that as their game plan moving forward.
One player who has shown previously he has carry potential is Top-laner Alphari, who in previous years starred for Misfits Gaming.

Vitality off the mark

Team Vitality finally achieved their first two wins of the split back in Week 3 but they face a difficult opener this week against Fnatic. They then meet Misfits.
Vitality have been the most disappointing team thus far in the Summer split but picking up a victory over SK Gaming in particular was a nice momentum-builder for this squad.
With their overall experience and pedigree, it always felt like a matter of time before they were able to hit their stride but now they must build a winning run.
They are 3.570 to beat Fnatic with their clash with Misfits rated 50-50 – both sides can be backed at 1.909.