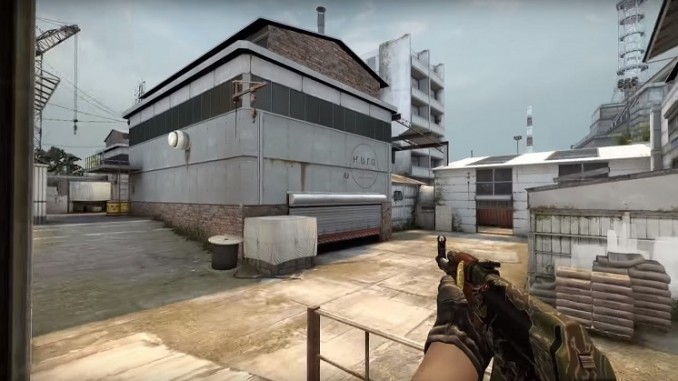 The surprise qualifiers for the Champions Stage of the Katowice Major are Renegades, who have been much more than a typical Cinderella story thus far.
They have been a consistent force throughout this Major, with their lone series loss coming at the hands of the world's top team, Astralis. They even took a map off the Danes before falling.
Renegades play clean and cohesive Counter Strike and they have been a fabulous team so far in this tournament, receiving continuous praise from both fans and fellow players regarding their improvement.
However, with great praise comes great pressure and Renegades now have a level of expectation on their shoulders, a rarity this deep in a tournament.
Renegades open their time in the top eight against MIBR, a difficult test but not an impossible one given their showings so far. They are 2.540 with Dafabet to progress with MIBR 1.529 to reach the semi-finals.
Astralis still the team to beat
Astralis have silenced their doubters from earlier in the year by going 3-0 alongside Team Liquid and punching their ticket through to the last eight as one of the top seeds.
After Astralis' loss to Liquid earlier in the year was combined with the meta change of seeing the AUG pick up more and more popularity, there appeared to be a window in which they could falter.
However, the Danes have produced at this Major and continue to be the top team in the world. They are just 1.526 to underline this by winning this event.
It was notable that the only team Astralis ended up defeating who subsequently qualified was Renegades, although compLexity and Cloud9 did put up incredible fights later on in the Legends event.
Something to keep note of is that Astralis have looked vulnerable on Mirage, not only in this event with Renegades taking a comeback victory over them, but in previous showings as well, and this could lead to this map being selected early and often by opponents in these play-offs.
Astralis open against the Swedes of the Ninjas In Pyjamas, for whom f0rest remains in incredible form. The odds suggest even that won't be anywhere near enough though – Astralis are hot favourites at 1.148 with NIP 5.660 underdogs.
The winners will face either Renegades or MIBR.
FaZe Clan warrant respect
Two of the most hit-or-miss teams will face off when Natus Vincere take on FaZe Clan.
The latter have the only player to reach legend status in all 14 Majors in olofmeister but the team had to fight tooth and nail to qualify, going 3-2 in the Legends stage.
FaZe's competition was more difficult towards the end than had been anticipated and a completely reasonable argument could be made that they should have lost to compLexity.
Obviously the talent is still there for FaZe, as it has been for a long time, but despite the additions of both AdreN in game and YNk as a coach, the team have yet to find any consistency.
The faith in FaZe surrounds the idea that they have multiple players, NiKo and GuardiaN, who can single-handedly carry a whole series, and they open against a Natus Vincere team who heavily rely on the play of one man in s1mple.
FaZe could be the team who break this play-off bracket wide open – they are 2.450 to win this one – but it will depend on how much momentum they can get going early on. Na'Vi are 1.561 to progress.
Liquid under pressure
The last quarter-final sees Team Liquid, second favourites outright at 4.110, take on Finnish squad ENCE, with the latter having bounced back from a 0-2 start in the previous stage to qualify.
Liquid were impressive as they made it though, defeating fellow qualifiers NIP and Natus Vincere, and the North American team continue to improve following the additions of Stewie2K and adreN in the off-season.
Liquid have long had the ability to compete for Major titles but too often ended up falling under the stress. Here, however, they have an opportunity to finally hush the doubters. Young star Twistzz will be looked upon to step up and make significant contributions.
The odds have Liquid at 1.330 to reach the last four with ENCE 3.380 outsiders.