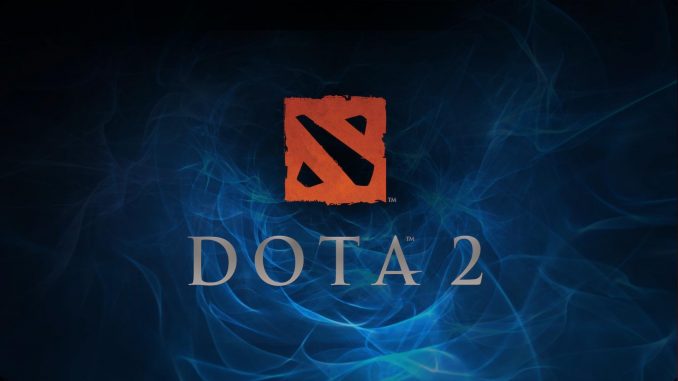 For what was the opening event of 2019, eight teams headed to Bucharest, Romania, to battle for their share of US$300,000, 500 Pro Circuit points and, perhaps most importantly, the final spot at the Chongqing Major.
The teams, who all qualified online, were OG, Ninjas in Pyjamas (both Europe), TEAM TEAM (North America), Playmakers Esports (South America), Gambit Esports (CIS), BOOM ID (SEA), Keen Gaming and EHOME (both China).
They were drawn into two groups of four, each with its own double-elimination bracket, with the top two heading to the upper bracket of the main event, and the bottom two to the lower bracket. In the main event, the bracket was double-elimination and best-of-three, with the final being best-of-five.
Group stage
In Group A, Gambit and Keen got off to a strong start against their respective opponents, TEAM TEAM and NiP. While both dropped one game, they were able to take the series 2-1 and move on to the winners' final.
There, they faced off against one another and, in a fairly one-sided series, Gambit were able to take the first upper-bracket spot 2-0. Meanwhile, NiP had a messy 2-0 win over TEAM TEAM, with Ace being able to lead his team to victory. However, in the Keen Gaming rematch, he was unable to produce a similar performance, and they lost once again, this time 2-0.
Every match in Group B ended 2-0, but they weren't all one-sided.
In their opener, EHOME were able to cleanly take down Playmakers in under an hour, and while OG did the same to BOOM, their first game was much more back and forth, before they shaped up and took their opponents out in a 20-minute second game.
When the winners faced off, EHOME showed they were the best team in the group with their Mid-laner ASD dominating OG in both games. Back in the lower bracket, Playmakers were taken down by BOOM quite handily, but the SEA squad weren't able to maintain their momentum and dropped to OG in their rematch.
Play-offs
Heading into play-offs, EHOME were definitely the team to watch, given their perfect streak, and they did not disappoint, coming in swinging and taking down Keen Gaming in two quick, clean games.
Meanwhile, Gambit destroyed TI8 winners OG in under 50 minutes, the second game not even reaching the 20-minute mark before they tapped out.
When the two winners met in the upper-bracket final, Gambit gave EHOME their toughest challenge so far, taking them beyond 70 minutes while constantly in the lead, before an incredible teamfight from the Chinese squad turned things around and allowed them to push in for the win.
Game two was much more of a return to form, EHOME taking the lead early and not letting it slip, completing a 2-0 success and securing a place in the final.
Down in the lower bracket, BOOM and Playmakers were the first teams to fall, losing to TEAM TEAM and NiP respectively. In the next round, while Keen took down TEAM TEAM as expected, albeit losing a game, NiP were able to defeat OG, reverse-sweeping them from 1-0 down to take it 2-1.
When the winners met in the next round, Keen looked to be determined to set up rematch against EHOME as they took down NiP in two clean, well-played games. However, Gambit were equally determined in the bracket final, winning an incredibly one-sided affair, before a hectic, back-and-forth second game that lasted over an hour went their way too. The game had looked Keen's to take until a series of well-fought engagements from Gambit led them to secure the victory and claim a place in the finals where EHOME awaited.
Finals
Coming into the finals as the favourites, especially given they had already beaten Gambit 2-0 earlier in the tournament, EHOME looked to continue their winning streak and did so by taking the first game. Thanks to an incredible performance from support 天命 on Sven with impeccable roams and counter-ganks, they opened a 1-0 lead.
Perhaps getting cocky, EHOME picked a very greedy draft in game two, one Gambit were able to take advantage of, and for the first time in the tournament, EHOME were taken down.
After their loss though, it seemed they were no longer playing around. ASD crushed Gambit's Meepo pick with his own Shadow Fiend and, after a 32-minute third game, they were at match point.
Gambit seemed crushed at this stage, as EHOME ran over them in game four, not once letting them have a lead. They constantly increased their advantage by pressuring the map, until finally, at 28 minutes, Gambit tapped out, leaving EHOME as the winners of the Bucharest Minor.
The Chinese side will now hold a form of home advantage when they contest the Chongqing Major next week.
Given EHOME's performance here, they look to be an incredibly strong squad, and though the level of competition was slightly below that of a Major, many teams should look out in Chongqing.