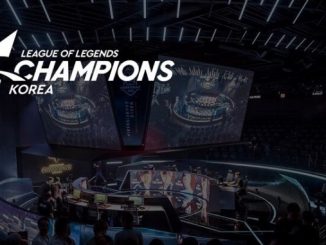 Damwon Gaming has continued its dominance in the League Champions Korea after pulling off another clean sweep against Hanwha Life Esports.
The Korean League of Legends recorded the dominating victory after mid-laner Heo "ShowMaker" Su was too much for the opponents to handle. Showmaker lived up to expectations to be the sole MVP winner of the game.
He was deadly on Sylas in the first game and scored 7/1/8. He continued from where he stopped in the second with an unkillable Kassadin and recorded 11/0/5.
In the first game, Damwon took total control and was a one-sided affair. The League Champion left no stone unturned as they grabbed leads on every part of the map, leaving HLE with scraps in the form of kills. Despite their dominance, Damwon couldn't take down a single tower, Dragon, or Rift Herald n the process.
Damwon exerted their dominance to finish the first game with a 14,000 gold lead in the first 25 minutes.
Meanwhile, HLE took away Sylas from ShowMaker in the second game as Damwon mid laner went for Kassadin, which worked in his favour.
His pick was even more deadly than Sylas. He secured early leads in the mid lane, and he had a lot of time in his hands to roam all around the map.
The second was not as dominating as the other as HLE picked up one outer tower. This wouldn't matter in the end as Damwon wrapped up the game in 21 minutes.
With their eyes on the LCK trophy, Damwon has succeeded in defeating most teams in the league. One of the recipients of such defeat is the first seed of DRX.
Although they had lost to Gen.G and DRX early in the season while picking up steam, Damwon looked to be a side that is ready to take up any team at the moment.