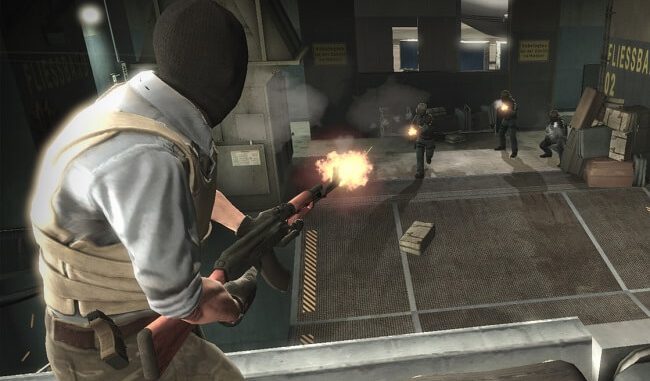 A brilliant individual performance from kennyS helped the Falcons win the French derby in the round of 16 of the European Development Championship.
Considered CS: GO's elite player, kennyS showed why his profile is ranked among the best ever to have played CS:GO all time with his display against LDLC.
The game started with KennyS struggling to handle the Vertigo at the start having picked the CT side. He grew into the game the moment Falcon moved to Terrorists. He left the biggest move for later in the game in the 30th round as he went one on two against 2 LDLC players and got the victory for the Falcons in the first map.
The veteran relied on his skills for the kills, especially when he was at a disadvantage and needed time to maneuver; his clutch was more than enough on that occasion.
In the best-of-three series, he finished Vertigo with 23 frags, 19 deaths, 78.5 ADR, and a 1.11 rating.
The last time the AWPer had a competitive map was in December 2021, when he played at IEM winter for G2, standing in for them and spending 18 months on the sideline.
He left after that for Falcons, where he and Kévin "mi" utaaa" R" bier have combined.
The 27-year-old Kenny "kennyS" Shrub started playing professionally five years ago since February 2017 with G2 eSports.
Team Falcons is a Saudi Arabian CSGO team with an all-French roster with hAdji, Python, NBK-, misutaaa, and kennyS.
KennyS was brought in to replace Bryan "Maka" Canda as the latter dropped to the bench in October this year. When Kenny joined Falcons, he announced on Twitter, after changing his handle to FLCNKennyS, about his excitement to join the SA team.
"I'm beyond excited and happy that I get the opportunity to play again! I want to thank my teammates and @FalconsEsport for believing in me and giving me such an opportunity, " he posted.
Daniel Ademiju Idowu