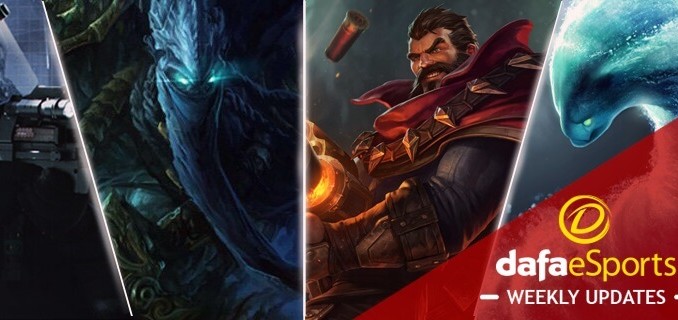 Group B at IEM Chicago looks strong, filled as it is by a combination of top teams and some still looking to prove themselves following roster changes.
Natus Vincere are fresh off victory at BLAST Pro Series: Copenhagen, although that result is a bit deceiving.
They faced NIP in the grand final rather than the likes of Astralis, and given the best-of-one group stage, they were able to have s1mple lead the way for much of it without issue.
While the trophy is an achievement, Na'Vi are still a long way from proving they have solved their issues, which mainly revolve around being too dependent on s1mple and electronic for success.
If s1mple were ever to regress from the absurd form he has shown all year, Na'Vi would likely plummet given the struggles seen from the likes of Edward, flamie and Zeus.
However, Na'Vi do have all the momentum in the world, and they have a chance in any match-up given the two-headed monster they have at the top.
They are joint second favourites with Dafabet at 5.900, behind only Astralis (2.240), who are expected to progress from Group A.
Liquid will face questions
Team Liquid, also 5.900 shots, are still searching for that elusive first-place finish at a major event, given their only trophy came at the cs_summit 2, an tournament known for its more relaxed atmosphere compared to other LAN events.
Liquid have continued to crumble with the pressure on despite having a brilliant roster on paper, headlined by their star trio of Twistzz, NAF and EliGE. Twistzz, in particular, has emerged as one of the best players in the world due to both his consistency in terms of aim, and his impact on the game.
However, at some point Liquid's hand will be forced and a roster change will happen if their current crop of players continues to fail at the finish line.
One player to track throughout this event is NAF, given his performance is typically tied directly to Liquid's overall form.
Cooper- one to watch
eUnited have had two roster changes recently, with both Ace and Relyks hitting the bench while FNS and Cooper- have joined.
FNS' reputation was sullied a bit given his quick boot from Cloud9, but he has been known as an in-game leader with a solid ability to improve teams over time, especially lower-tier sides. The implementation of his style could take a while to yield results, but signs of life early on could build his confidence again.
Cooper-, however, is the major haul for eUnited, a player previously representing Swole Patrol, who performed well against lesser competition. North American AWPers (snipers) are hard to come by, and if Cooper- can develop into any sort of solid performer at the highest level, eUnited have a cornerstone to build around moving forward.
While their bracket draw is rough with Natus Vincere their first opponent, any noise eUnited can make here could have a major impact on their outlook.
The odds suggest they will struggle, however, with a quote of 153.280 for the title making them rank outsiders.
mouz look to bounce back
This event is the first LAN opportunity for mousesports since STYKO returned to the team in place of Snax. The last showing for mousesports, albeit with Snax, was a brutal one, with mouz failing to make it out of the Swiss System at StarSeries & i-League CS:GO Season 6 despite going up 2-0 and being one of the top teams at the event.
STYKO joined just five days later and now mouz are looking to rekindle the magic they had previously when they were a consistent top-five team with decent upset potential.
The hope is that the reintroduction of STYKO sees a direct rise in the play from oskar and ropz, players who struggled during Snax's tenure. This group is a good measuring point for this squad, with this being their first major test as a revitalised line-up.
They are 10.850 to go all the way.