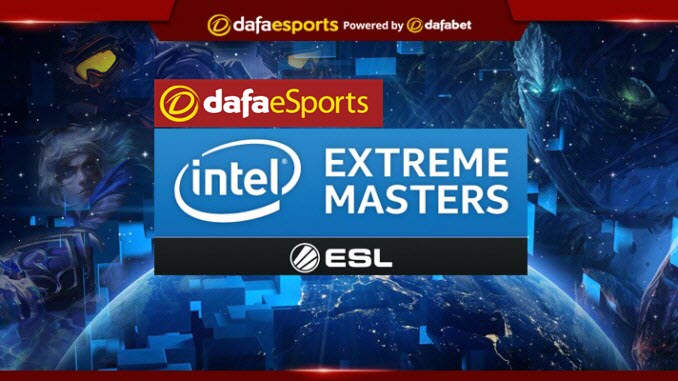 Group A at IEM Chicago is filled with a myriad of intriguing teams, and a pair of top squads looking to rebound after a poor event.
Having appeared untouchable for most of the year, Astralis were unable to reach the play-offs of BLAST Pro Series: Copenhagen.
Astralis fell to both Natus Vincere and the Ninjas In Pyjamas, but the concern is compounded by the fact that several of their wins came down to the wire. They narrowly edged out Cloud9 and MIBR 16-14, with the latter failing to secure a win over the course of the entire event.
Astralis will be looking to have a quick turnaround here in Chicago and, as ever, will be the team to beat. Dafabet have them as 2.240 favourites.
dupreeh, in particular, had a rough showing during their best-of-one against NIP, but in fairness much of the squad struggled to produce their previously-dominant form.
MIBR must also bounce back
The aforementioned MIBR had a certain level of hype and hope surrounding them in Copenhagen, especially given their incredible showing at the previous BLAST Pro Series in Istanbul.
However, MIBR fell completely flat, unable to pick up a single win while also getting blown out by both NIP and FaZe Clan. It was even worse the bare results suggest as MIBR even fell to Cloud9, who were playing with two stand-ins – kioShiMa coming in for Skadoodle and coach valens forced to fill in last minute due to Golden's medical issue.
MIBR still have the talent to hang with anyone, but the longer this project goes on without getting over the hump, the more likely changes are around the corner.
fer did appear improved in Denmark, which is a good sign moving forward, but MIBR need to find some form of consistency on LAN from the likes of tarik and Stewie2K.
They are rated 8.380 fourth favourites in the pre-tournament book, behind Astralis, Team Liquid and Natus Vincere (both 5.900).
NRG have momentum
NRG Esports will be looking to keep their momentum going after they secured victory at cs_summit 3. In a relaxed environment at an event that lacked the top teams, this was a solid victory for an NRG side who trended upwards during the middle of the year.
While NRG were victorious in every single series, they also dropped a map in all but one match-up, leaving many to wonder whether or not this type of performance is sustainable.
The odds suggest not with NRG offered at 25.640 to win the event.
However, NRG have always been a dangerous squad, with two veterans leading a talented trio of youngsters as they look to progress into full-fledged stars. One of the players who appears on track to do just that is Brehze, who picked up the MVP at cs_summit 3 for a dominant effort across the entire event.
NRG are one of the teams to watch moving forward as they look to continue their development and become a real force on the international stage.
FaZe consistently inconsistent
Despite their triumph at EPICENTER recently, FaZe Clan remain one of the most inconsistent and unpredictable teams entering Chicago.
FaZe followed up that performance with a mediocre display at BLAST Pro Series: Copenhagen which saw them miss the play-offs.
FaZe are still one of the teams with the largest boom-or-bust potential, given they still have perhaps the most-talented five-man line-up in the game today.
karrigan has openly admitted that his time with the team is limited unless they get some quality results, and quickly, with IEM Chicago being another opportunity to prolong this five-man squad.
Ever since seizing the in-game leader role, NiKo has performed incredibly well, although he has lacked a consistent second star alongside him. If rain or GuardiaN are able to have a solid showing at this event, FaZe can make a deep run at tempting odds of 8.880.