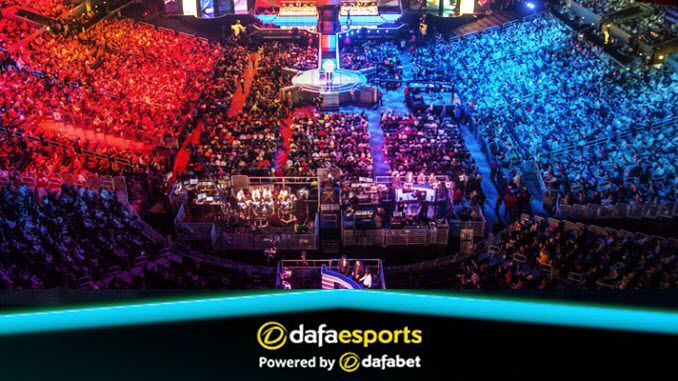 This week's Intel Extreme Masters event in Chicago may be small in terms of participants but it is clearly stacked with talent.
Several of the eight teams in attendance at the United Center, home of the Chicago Bulls NBA side, have real title hopes.
Team Liquid look the ones to beat though – they are odds-on favourites at 1.694.
Like Astralis did last season, they have been sweeping all before them and look worthy favourites, but with G2 Esports (11.020) in their group, the North American crew cannot take things for granted.

Liquid in peak form

Liquid's most recent success came at BLAST Pro Series: Los Angeles, an event in which they did not drop a single map.
What continues to amaze about this squad is that at any given event, any player can find himself in the starring role, with NAF securing the MVP at BLAST despite the recent success and play coming out of EliGE.
For Liquid, the only concern comes from the fact that they sit alone at the top, with every team gunning to take them down and studying them as much as possible.
They showed they are still mortal with map losses and close calls at ESL One: Cologne so they must not get ahead of themselves and overlook the Group A matches at IEM Chicago.
Still, Dafabet certainly don't expect any early complacency, making Liquid 1.050 to beat Team Envy – rank outsiders in the outright market at 56.920 – first up.

G2 ready to challenge

Those matches are likely to include one against G2 Esports, who have been steadily rising up the rankings.
With the combination of shox and AmaNEk calling the shots now, less pressure is on shox alone and he has been able to find more success alongside kennyS.
Dust 2 is a crucial map in the pool, as it has been for French squads for ages now, given its looser play style.
With opening opponents MIBR (17.610) forced to use their coach as a stand-in for the wantaway coldzera, there is absolutely no excuse for them to go out early.
G2 are 1.247 to win that clash.

ENCE look to hit back

One of the teams struggling of late are ENCE, who enter Group B with high hopes despite a last-place finish in Cologne. They are 8.070 for the title.
ENCE could face the two teams who beat them in Cologne, with both Heroic and Team Vitality in their group. They start against Renegades and are 1.467 to win.
ENCE are a team structured on team play with the occasional breakout game from the likes of sergej.
One observation that has been made is that following the AUG nerf, a scoped gun that made aiming a tad easier for the CT (counter-terrorist) side, ENCE have fallen off a bit with the team now having more and more pressure on their raw aim.
However, ENCE are still one of the top teams in the world and they will certainly be motivated to not only shake off their recent performances, but also prove they do not need to make a roster change, as some have suggested.

ZywOo key for Vitality

Team Vitality, the 4.400 second favourites, are a side eerily similar to Natus Vincere, who are not in attendance. While Vitality are a better squad overall, one cannot help but see the comparison with each team relying heavily on one star to bring them across the finish line.
For Natus Vincere that man is s1mple; for Team Vitality it is ZywOo. The clear breakout player of the year, ZywOo has proven all doubters wrong with his amazing consistency while putting up some of the most incredible numbers, with many leading to series victories for Vitality.
The team make-up does certainly help out the young star, with a myriad of veterans and diversity in terms of their strat calling, but ZywOo's pure ability is undeniable.
Vitality's opening match against Heroic (17.610) is by no means an easy task, with Heroic known for causing upsets, as they did in Cologne.
Heroic can be backed at 3.570 to strike another blow for the underdog, with Vitality 1.303 shots.