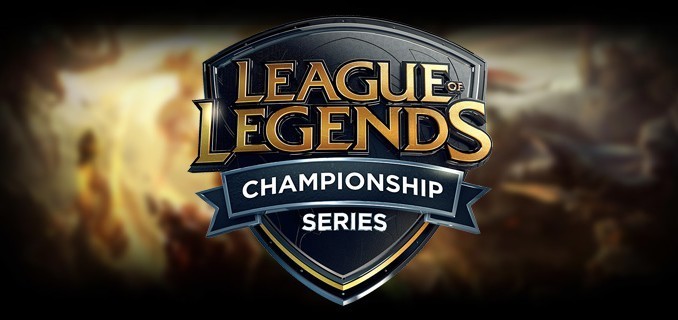 As the LCS Spring season reaches its halfway point, what remains most noticeable is that all 10 teams are still involved in the chase for a play-off place.
OpTic Gaming and Clutch Gaming need to step up in the short term, if they are to avoid being dropped, but otherwise the sense is this battle could go all nine weeks.
OpTic have decisions to make
After dropping their last five matches, including the last four with their expected starting line-up, OpTic are suddenly in a tie for last place entering Week 5.
Last week ended up being more forgivable than at first glance. Their loss to Cloud9 was expected but the TSM squad they fell to ended up being the first to take down Team Liquid this split.
Once again roster swaps with their academy league have to be in play here, and Dardoch remains an ever-tempting option given his carry potential from the Jungle, although by no means has Meteos been the main problem for this team.
However, this squad needs something fresh, and Dardoch is the most impactful player of any change they could make, with an opportunity to build his confidence this week against some seemingly weaker opposition. After a match with the 3-5 100 Thieves, who sit a game ahead of OpTic, they then face off against fellow basement dwellers Clutch Gaming.
OpTic are slight favourites for that battle at the bottom – 1.833 with Dafabet to Clutch's 1.990.
TSM gain momentum
Team SoloMid arrive here off an incredible 2-0 week with victories over both OpTic and Team Liquid and they have emerged as one of the teams who could soon shoot up the rankings.
To be fair, Liquid ended up with an ill-advised Yorick first pick, for which they received heavy flak, but all credit goes to TSM as they were able to punish it well with Broken Blade's Jax and overall defeat the top squad in the North America region.
Getting Broken Blade on a carry is likely to be something TSM return to, with Akaadian continuing to do a nice job of facilitating on the likes of Sejuani and Gragas.
However, TSM have been back and forth before, with eyes directly on them this week as they face off against two teams jockeying for a play-off position in Counter Logic Gaming and FlyQuest. The match against CLG does have some interesting layers, with long-time coach of CLG Zikz now on TSM.
Zikz and co are favoured to come out on top by the market. They are 1.526 favourites with CLG the 2.550 underdogs.
Cloud9 out for revenge
Second-placed Cloud9 have an opportunity to avenge their Week 2 loss to CLG, that being the last defeat they suffered.
Cloud9 were always expected to be top contenders this year, albeit with concern about just how much of a step back they would have given the loss of Jensen.
However, the team have adapted well to Nisqy in the Mid lane and have yet to use any of their substitute players despite them showing some promise on stage last year.
Sneaky remains, alongside Doublelift, the most consistent Bottom-laner in the league, although he does at times get overshadowed by Licorice given he is viewed as the best Top-laner in the region.
Cloud9 also face FlyQuest this week and they should be on the lookout for Viper, who has been given a Riven counter-pick in the last couple of matches and subsequently had a massive influence during their wins.
FlyQuest offer possible value at 2.430 ahead of that one with Cloud9 1.571. They are also favourites to beat CLG.
Echo Fox remain consistent
Echo Fox have continued their .500 ways all split long, going 1-1 in every week so far.
At the time of their victories many of Echo Fox's opponents were in a rut, but still the team does seem to have a special ability to salvage a win.
In all four weeks they have lost their opening game but they have won every contest on Sunday thus far. The pattern could well continue in Week 5 with Team Liquid first up – Echo Fox's odds of 4.390 to win that one are the biggest of the week.
EF are, however, favourites to win again on Sunday.
Their second opponents this week are Golden Guardians who have been trending upward recently, but Rush and the Fox crew are sure to make things interesting and can be backed at 1.714. The Guardians are 2.150 shots.