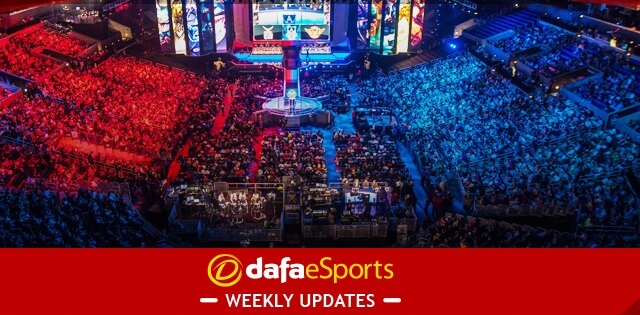 After struggling throughout 2018 to break through, Team Liquid found immediate success in 2019 with their victory at the iBUYPOWER Masters IV.
Liquid made some sizeable changes in the off-season, adding Stewie2K to their starting roster and hiring adreN as coach.
This presented a set of challenges for Liquid, with their coach having zero experience in that role and replacing a true leader in zews.
In terms of adding Stewie2K, the versatility he brings was seen as an upside and he does bring the fire and energy this team desperately needs.
There was certainly some scepticism about the early part of the year, given the transition for this new squad was expected to take some time. However, Liquid looked strong early on in Los Angeles with a clean victory over Luminosity putting them one map away from a play-off berth.
After a nail-biting upset victory by Ghost Gaming over FaZe Clan, Liquid were able to breeze by Ghost and put themselves in the semi-finals.
Fnatic fall
Awaiting Team Liquid in the semi-finals were Fnatic, who had to claim back-to-back 16-14 victories over compLexity and Cloud9 in order to make it through.
This series went as expected, with Liquid looking cool, calm and collected on their map selection of Cache before Fnatic narrowly took their map pick of Mirage.
The final showdown was on Dust 2 which was another one-sided affair in favour of Liquid, setting up a final seen many times during 2018: Team Liquid v Astralis.
Astralis defeated
Danish giants Astralis have long been the kryptonite of not just the entire scene, but Team Liquid in particular, even more so in finals where Liquid have come up short time after time.
Despite the aforementioned changes, the first map of Inferno stuck true to the 2018 story, with Astralis crushing Liquid on their own map pick with a 16-4 victory.
Liquid appeared to be in a near-impossible situation ahead of Astralis' selection of Dust 2, but this is where Liquid started to show their new grit and determination as, after being down 5-1 early, they then went on an incredible run and made it all the way to 15-6 before eventually closing the game out at 16-11.
Stewie2K truly shone here, with his ability to both wield the AWP (sniper) and anchor down the B-bomb site with limited assistance.
The final map was Overpass where yet again Liquid found themselves on the back foot early, in this case being down 9-2 late in the first half. However, Liquid remained calm and were able to stabilise and bring the score to 9-6 at the break.
Stunningly Liquid completely controlled the second half, only allowing two rounds on their way to a 16-11 upset victory.
Issues cloud the win
Some asterisks remain attached to Liquid's victory, however, primarily involving the venue. There were numerous complaints about a myriad of issues, including security and delays, with several directly affecting the players.
However, a win is a win for Team Liquid, and this is a huge confidence-booster moving forward as they look to finally enjoy some long-term success against Astralis.
Their line-up is incredibly skilled and versatile now, and one would imagine adreN will improve over time as a coach and help even more with tactics and anti-strating.
All eyes are on Liquid now for the upcoming Katowice Major, where another top performance could herald the start of something special. Astralis will have plenty to say about that possibility, but certainly the new season has got off to a great start.