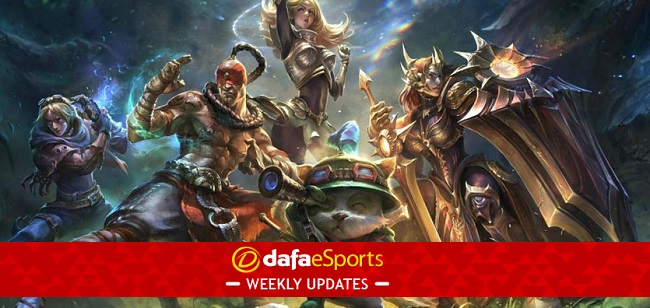 After being one of the worst-performing teams in Korea's LCK in 2020, Hanwha Life Esports has announced the signing of Park "Morgan" Gi-tae and Kim "Winter" Yo-han.
Morgan is Team WE's former top laner while Winter was former G Academy's jungler.
As a result of their bad season, the LCK team is one of the teams making a bold statement with roster changer ahead of the 2021 season. This is done with the hopes of achieving more competitive results henceforth.
According to the League of Legends team in its announcement on Monday, both players are contracted to them until November 2022.
Recently there was the departure of all five of the team's starting players from the previous season. This ushered in Morgan and Winter as the first two official players on Hanwha's roster for next season.
The duo are likely to be in the starting lineup for the team too. This is because Hanwha has already added two academy players to their main roster as substitutes behind Winter and Morgan for the top and jungle roles.
This marks Morgan's return to the LCK. He already had a lengthy stint in the LPL with JD Gaming and Team WE.
Morgan was unable to go beyond sixth in the domestic league despite being paired with superstar talent like Seo "Kanavi" Jin-hyeok and Zeng "Yagao" Qi. He is also yet to reach the Worlds stage.
Winter is less experienced than Morgan, but he is considered a promising prospect by pundits and fans within the Korean scene.
In his 2020 start, Winter finished in fourth-place in the Challengers Korea Spring Split with Spear Gaming. He was then bought by Gen.G for its academy roster. He was part of the winning squad for the Logitech G Rookie Invitational 2020. They won the tournament without dropping a game.
Hanwha will be fielding rosters that include players under the age of 20. This is similar to what they had last time as they are somewhat inexperienced.
Since the Esports scene is still in the off-spring period, Hanwha still has the time to sign three more players to round out its squad for next year. They will also need to add a coach to replace the recently departed Jeong "NoFe" No-chul.
Written by Oladipupo Mojeed