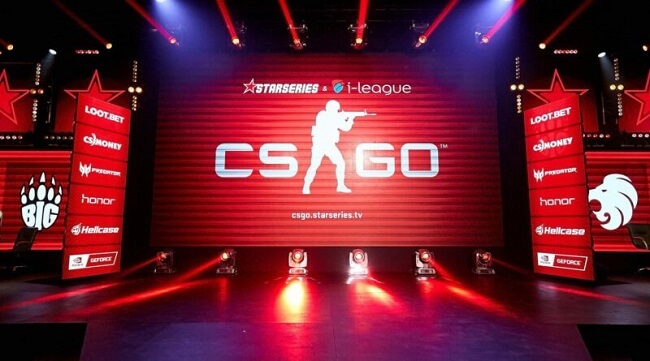 Brazilian esports organization, FURIA has secured a spot in the top-three at the on-going CS: GO StarSeries i-League season eight after recording a 2-0 win over Renegades.
The esports organization that was founded in August 2017, by Jaime "raizen" Pádua game luck on their side after surviving five elimination matches. As a result of this feat, the Brazilians will be contesting for the title in the grand finals against Evil Geniuses, provided they send Fnatic parking tomorrow in the consolidation final.
As at the time of filing this report, the Brazilians have beaten Fnatic on their map in the consolidation final, and they are one map away from the grand finale. The winner of the game will meet EG in the StarSeries i-League season eight grand finals.
"Vencemos a Fnatic no mapa de escolha deles e estamos a 1 mapa da grande final. Vem curtir a transmissão na FURIATV."
We beat Fnatic on their map, and we are 1 map away from the grand finale. Come enjoy the broadcast on FURIATV," the recent tweet on the Twitter page reads.
The win over Nuke was fairly an easy one. They were on their way to the next round right from the first interval demolishing their opponent by 10-5. They maintained the momentum against Renegades on their T-side by exerting more pressure. They never allowed the Australians to get a chance of getting back into the game.
Snipers Henrique "HEN1" Teles and Andrei "arT" Piovesan were at their best to help FURI to a 16-9 win and combined for 50 frags.
How where they able to win despite Renegades were leading Mirage by 6-1 at the beginning of the game? Having starting to play well, FURIA brought on their A-game and won five consecutive rounds. The successive wins were crucial to saving the first half.
The Brazilians dominated the second half. They retain their dominance in the game after exploiting the A bombsite and set up a wall of smoke grenades. HEN1 was on top of his game when he again pulled 25 frags helping his team win the match 16-11.
Unpredictable FURIA continues to show that they are in form from the first semester. All thanks to HEN1 who is having a nice run surprisingly in this tournament.
They will be hoping to have the last laugh against Fnatic.
Written by: Oladipupo Mojeed