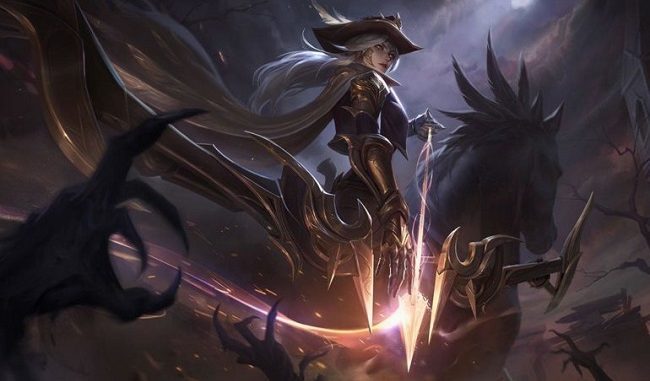 AD carry Elias "Upset" Lipp is now a free agent in time for the 2019 League of Legends offseason period after FC Schalke 04 decided not to renew his contract.
Upset helped Schalke 04 claw their way into the former EU LCS through the European Challenger Series after joining the side before the 2017 Spring Split. The German team got promoted into the league after defeating Ninjas in Pyjamas at the 2018 Spring Promotional tournament.
Despite having a rough start in the big leagues, Shalke 04 improved slowly as the seasons went by to reach the 2018 Summer Finals, where they lost to G2 in the end.
Schalke 04 Esports took to its Twitter page to laud the player wishing him the best in his future endeavours.
Speaking on the latest development, Tim Reichert, Chief Gaming Officer of the miners, noted that Elias had developed enormously over the last years, and his career is an excellent example of the sustainable work that the club had done in Esports.
"We helped Elias on his way from a talented newcomer to an established pro and helped him make progress – be it as a person or as a player. We, as a club, are particularly proud of that. We wish Elias all the best for his future," he added.
The German team would want to forget 2019 in a hurry after finishing seventh in the Spring Split and fourth place in the Summer Split. They were runners up in the Summer Playoffs after losing against Fnatic. They also recorded another defeat against Splyce in the 2019 European Regional Gauntlet. They were not consistent to perform up to the level they reached in 2018 and continuously falter against weaker teams.
After linking up with the Royal Blue during the spring of 2017, the miners announced the premature contract renewal with the then 17-year-olds after few months.
In 2018, game developer Riot Games considered him with the "Player of the Split" award, by rewarding his outstanding achievements in the summer split 2018. During the period, Schalke's League of Legends team qualified successfully for the European League of Legends summer finals.
Despite their losses in 2019, Upset was the clear hero on the roster for the Royal Blue on the losing side as he led all ADCs in the summer with 104 kills and a whopping 70.4 percent kill participation. He also had the highest damage average per minute and the highest team damage percentage out of any LEC AD player as well.
Written by: Oladipupo Mojeed