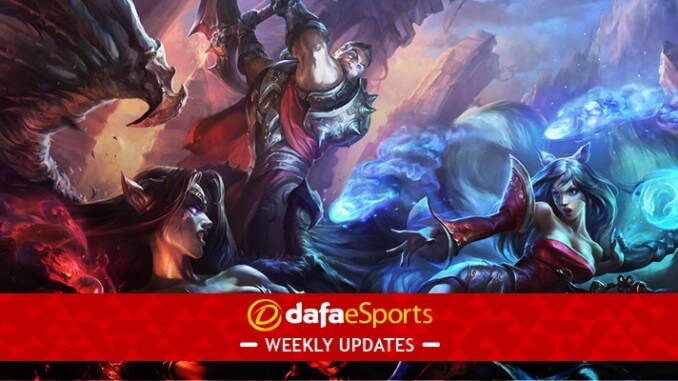 With only one week remaining in the opening round-robin stage, things are starting to get serious at the ESL ANZ Championship.
As the event nears the final stage, the teams are running out of time to confirm their placement and avoid elimination. Time to take a look at how things stand and what can be expected in week 5.
The leaders
Natural 9 have come into their own this tournament, crushing the competition without any problem at all. Last tournament's runners-up have gone 8-0 so far, earning a staggering 24 points as they've taken on all-comers, managing to defeat KSY – formerly SBB – convincingly. They continue to sit in a good position, already guaranteed to make it into the finals – in fact, it seems that no other team will be able to match them for points after week 4. If they can continue this winning streak, they'll be very hard to stop.
Athletico Esports, the winners of the previous event, are in a strong position as well. They are not faring much worse than N9, losing only a single match so far – however, their week 4 matches against IRS.R were cancelled, leaving Athletico with only 15 points going into the last week before the finals. This is still enough to get them through, guaranteed – but the coming week's match is one to keep an eye on.
With N9 and Athletico finally matched up, the two tournament favourites will be duking it out. The outcome of that match could well decide who goes on to win overall – and right now, N9 seem to have a slight advantage.
The challengers
In the middle of the standings, iClen have accrued a comfortable 12 points, with an even 4-4 win-loss record. With 12 points in total, they too have a guaranteed spot in the finals. Continuing their even ratio by going 1-1 against Fox Gaming in week 4, this team may have a cushy spot going into the last stage of the event, but they'll have to pull out all the stops to actually win. They were able to take a match against Athletico but failed to put a dent in N9.
Only a little further back are KSY, with a respectable nine points – they missed a match against Fox Gaming in week 3, leaving them with a 3-4 record at present. This team is in some danger, though – nine points isn't quite enough to cement their position. If they lose both of their week 5 matches, and Fox Gaming win both of theirs, the two will be tied for elimination. But with iClen and KSY still to butt heads, KSY will be hopeful of taking at least one game and booking their place in the finals.
The bottom two
Trailing behind, Fox Gaming and IRS.R are in the danger zone. Fox have only won a single match so far, taking one against iClen in week four, for a disappointing total of three points. Though technically they do still have a chance to win, the odds are slim. With just one week to go, they need to make up a six-point difference with KSY, which requires KSY not to collect any more.
The same can't be said of IRS.R, though. They have no points to their name and are already out of contention for the finals, a bottom-two place assured. They had to miss their week 4 matches against Athletico – but such bouts against one of the tournament favourites likely wouldn't have gone too well for them.
They might be able to take a match in week 5, going up against Fox Gaming, when they will look to avoid the ignominy of no wins in the competition. Should they manage to claim a victory, Fox would also be eliminated.