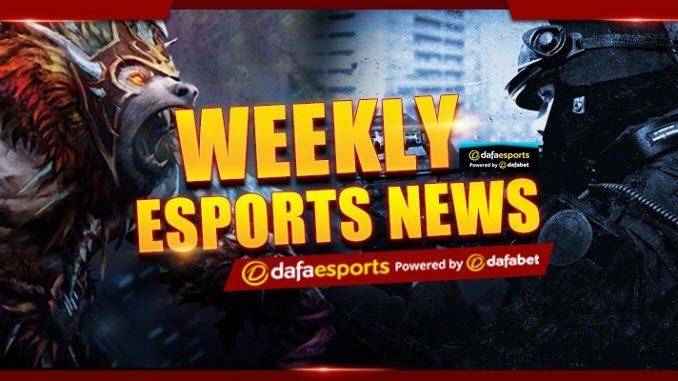 Evil Geniuses have made a drastic change to its North American CS:GO division after several issues regarding the performances of the team were revised.
The organization has decided to combine two of its academy rosters which means some players will have to leave. The two academies affected are the EG Black and EG White Academy leaving the Evil Geniuses with ten players only from the Academy and main roster combined.
The entire EG White roster that consists of players Josh "PwnAlone" Pigue, Ben "ben1337" Smith, Jonathan "Jonji" Carey, Wesley "viz" Harris, and Khizar "Momo" Rehman will all leave. However, the EG white coach Joseph "Muenster" Lima, will still remain in the organization in another capacity.
Similarly, the current EG Black in-game leader Peter "stanislaw" Jarguz, is expected to leave and be replaced by Jadan "HexT" Postma, who may also be the next in-game leader for the academy roster.
Furthermore, HexT could be moved to EG's main roster while former Heroic/Sprout in-game leader Ismail "refrezh" Ali will take his place in the academy roster.
All of these is coming less than a year when EG signed two North American rosters, Party Astronauts and Carpe Diem, and combined them to form the ambitious 15-man "fluid roster".
EG's main roster reached the Rio Major after posting a 3-0 at the NA RMR event, although they missed out on qualifying for the Paris Major RMR.
Elsewhere, G2's Mikyx has shed more light on the reason Fnatic have struggled in LEC Spring Split.
G2 Esports support Mihael "Mikyx" Mehle, in an interview, revealed that the team has a lot of individual talents that are not United on the maps.
"I think their drafts are also very suboptimal, at least most of them. I feel like they don't have a good read of the meta. Individually sometimes they don't get enough leads playing laning phases, and overall, they just look disjointed." G2 said.
Daniel Ademiju Idowu