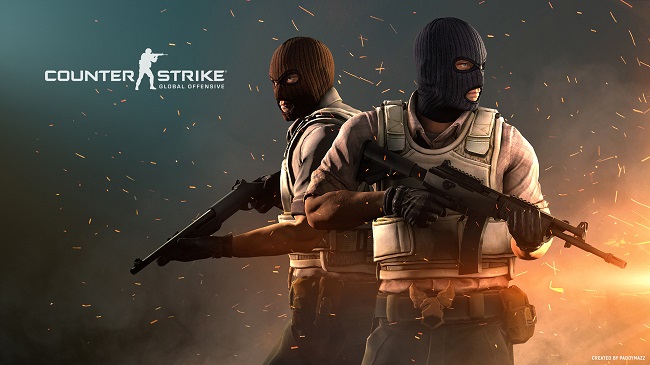 Four squads will be battling it out for a single spot in the global Finals when Group B of Round Two in the Americas section of the ESL Pro League gets under way on Tuesday.
NRG Esports, Team Liquid, Luminosity Gaming, DETONA Gaming and MIBR are already through to represent the Americas in Montpellier next month and it will be instructive to see who joins that quintet in France.
Pressure on Cloud9
Cloud9 are coming off a decent showing in Round One but the team still have massive pressure on them.
autimatic remains far and away the best player on this squad, given his incredible combination of versatility, consistency and star ability that he shows from map to map.
The issue for Cloud9 has been the other pieces of the team, with the next best performing member being cajunb thus far. His veteran presence and ability to be in the right spot at the right time have definitely helped the team.
vice remains on trial and there are always questions about whether he will be replaced, but overall Cloud9 are still hopeful of finding decent form with this roster, at least until more free agents become available.
This could be a make-or-break showing for the current roster and Cloud9 clearly enter the event as the team with the most expectations given the multiple Major-winning players they have at their disposal.
Contract status may impact Ghost
Another team with some pressure on them are Ghost Gaming – their players have little time left on their contracts and their futures remain unknown.
Ghost have progressed steadily with the addition of freakazoid to be an entry fragger, but they have so far failed to take the next step despite in-game leader steel continuing to play well.
neptune and Wardell were expected to be the star power of this squad, but only Wardell has lived up to such billing thus far, putting more and more weight on the likes of koosta to perform.
koosta can be an erratic player but against this type of opposition he has typically thrived, with this being a massive opportunity for him to show out.
This is not only a key set of matches for the team, certainly if this roster to remain intact, but also on an individual level. These players could end up being picked up by other teams should they perform at a high level down the stretch of their contracts.
eUnited face tough opener
eUnited had a better-than-anticipated showing in Round One, defeating Renegades 2-0, albeit with their opponents having a couple of stand-ins due to visa issues.
They have improved after MarKE, food and vanity arrived from Swole Patrol, with Cooper- having also previously been part of that roster.
Cooper- is the core of this squad, being an up-and-coming North American AWPer. This group should be a decent measurement of his prowess the likes of autimatic and Wardell in opposition.
moose has quietly been one of the better performers on this roster for some time and his consistency, alongside the potential of the likes of food and MarKE, makes this team fairly dangerous within this tier of competition.
It would be a massive confidence-booster moving forward were eUnited able to qualify for the Finals.
They open up against Cloud9 so will need to hit the ground running.
Infinity hoping to shock
Infinity Esports reached this stage via the first round Latin American Group, unfortunately placing 3rd after a 1-2 performance.
This event has already brought about some much-appreciated time in the spotlight and they now get a crack at more established squads with high popularity, such as Cloud9, to show just what they are capable of.
Very much outsiders, Infinity are nevertheless the type of team who could turn out to be the group-deciders, as they could catch a team off guard and then make a run.