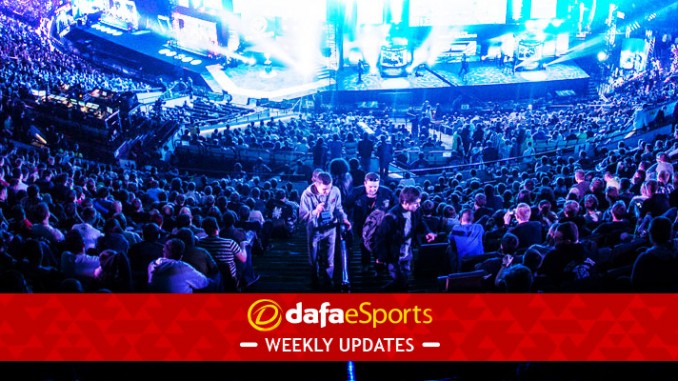 As the Dota Pro Circuit rolls on towards its final Major before The International 2019 – EPICENTER – there are still other Dota events taking place, such as this.
On the weekend of May 25-26, four teams will make their way to Loft Hall in Moscow, Russia, to battle it out for their share of a US$100,000 prize pool.
Competing will be Virtus.pro, Natus Vincere, Evil Geniuses and Team Spirit, all but the latter having been directly invited. Spirit, previously known as Old but Gold, made their way past numerous CIS teams in the Open and Closed Qualifiers.
The Teams
Coming in, Evil Geniuses look the favourites. Another 3rd-place finish at the MDL Disneyland Major added to their already-impressive list of achievements. The fact they have so consistently topped the standings makes it all the more likely that they will take this tournament, even though they haven't matched up directly against the other competitors.
Virtus.pro, once Dota's dominant force, were taken down a notch by their first finish of the season outside the top six, finishing 7/8th at Disneyland after OG dropped them to the Lower Bracket and PSG.LGD finished them off in a later round.
That, plus some difficulty in the EPICENTER Qualifier, has put a dent in their previously-invincible aura. It will be interesting to see whether they can bounce back and regain the dominance they once had, or if they will cede to the new blood of Na'Vi and Spirit.
Na'Vi are on a hot spree, nearly qualifying for EPICENTER in place of Virtus.pro, but eventually falling short at the last hurdle. They actually won five games against VP across the event but lost 3-2 in the finals series.
However, given that, over the entire Qualifier, they had a winning record against VP, they are favoured ahead of them here, especially in the best-of-three matches that await.
It remains to be seen if they can challenge EG, given their constant success, but crazier things have happened.
Finally, we come to Team Spirit. There's no denying they are heavy underdogs, having not qualified for a Major this season and last qualifying for a Minor back in March, losing to Vici Gaming.
However, the benefit of being the underdog is that teams expect to win and can be sloppy, often making more mistakes and offering up openings. If the other teams don't prepare properly, they can lose games to Spirit, and possibly let them sneak a win. It all depends on whether Team Spirit can capitalise on those mistakes well enough to take advantage.
Verdict
Evil Geniuses look likely winners but they are flying into Moscow and jet lag is always a hindering factor, especially given the other teams are much more local.
However, if each team bring their current level of play, the US-based squad will come out on top.
It remains to be seen whether they will be challenged and brought down.