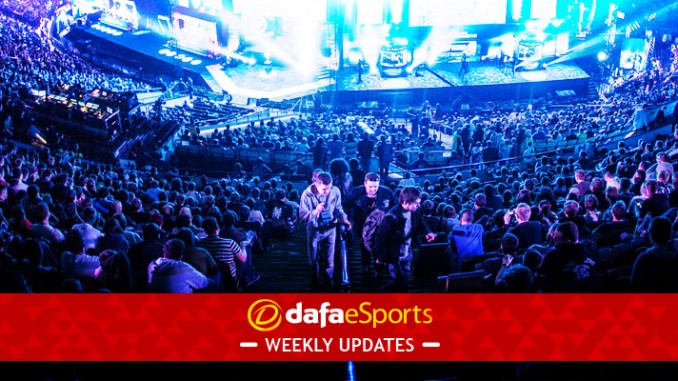 Round 2 of the ESL Pro League Season 9 in the Americas begins on Tuesday at the Intel Esports Arena in Burbank, California, with Group A stacked with talented teams.
However, only the one finishing top will progress to next month's Finals in Montpellier.
Renegades rely on jks
Renegades have had minimal time in the spotlight as of late, but they are still a top team and considered incredibly dangerous here.
In their first-round group, Renegades ended up in a three-way tie that eventually saw NRG Esports claim the Finals spot, forcing Renegades into this second round.
The clear catalyst of Renegades' surge in 2019 has been the blooming star that is jks, a versatile and consistent threat whose level has yet to fall off.
Other players have also seen an improvement, with AZR getting more and more time under his belt as an in-game leader.
The thing about Renegades here is that they bring a bit of unknown factor given their minimal exposure in recent weeks, which could allow them to bring out new maps or strategies.
Keep in mind smooya could still be playing with this squad depending on Gratisfaction's visa situation. The former has produced some erratic showings on the AWP (sniper).
Roster issues for Complexity
Recently revamping their brand and logo, Complexity (previously compLexity) are coming off a surprisingly solid showing in Round 1.
Despite an eventual 1-2 win-loss record, Complexity were able to push both Liquid and Ghost to a third map and showed the fire they have been lacking for some time.
n0thing continues to be a stand-in with Rickeh missing out due to visa issues, and his experience has been useful for a team who have still to figure out their identity following the departure of yay and ANDROID earlier in the year.
stanislaw has been a very distinct in-game leader who, at times, can turn his team sour, but overall the team have grown well together.
stanislaw previously had some breakout performances when Complexity had a glimpse of success, while AWPer ShahZaM is always looked towards as someone who could potentially take over a game.
Expectations on MIBR
There is finally some positivity and hope surrounding MIBR after their top-four finish at IEM Sydney.
This team could not buy a meaningful win for months, but they finally rediscovered their taste for success and the idea is to snowball that feeling moving into tournaments such as this.
coldzera remains the rock of this team, being a top-five player for some time. He has even seen an increase in play since TACO rejoined the team after his stint with Team Liquid.
The key changes in play have come from FalleN and fer. At separate times in Sydney, they showed flashes of the old dominant players prominent during the Luminosity Gaming/SK Gaming era of the past.
Yet now, after that one quality performance, the expectations are already loaded back on this side, with anything except qualifying for the Finals likely to be regarded as a failure in the eyes of many.
The first thing moving forward that MIBR need to improve is their map pool, which has been all over the place previously and is yet to be fully cemented.
Isurus happy to be here
The final team in the group are Isurus Gaming, who finished second in the Latin American Group in Round 1, losing to DETONA Gaming.
This is primarily an opportunity for the team to face off against stiffer and more structured competition, but they could ultimately decide the group, if they can find a timely win.
The action starts on Tuesday with Renegades taking on Complexity before MIBR take on Isurus in the opening set of group fixtures. The round-robin group continues on Wednesday with the decisive matches taking place on Thursday.