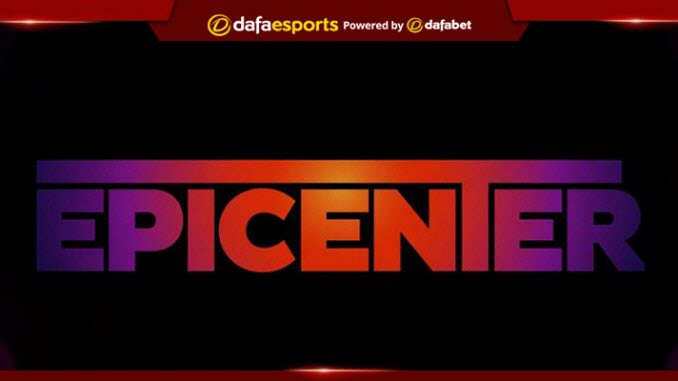 Eight teams will take part in this week's South East Asia Qualifier for the EPICENTER Major – six of them invited directly and two earning their spot via open qualifiers.
The event starts on Wednesday (May 15) with the finals on Sunday (May 19). The top two will qualify for next month's Finals in Moscow.
The invited teams are Fnatic, Mineski, TNC Predator, Boom ID, WarriorsGaming.Unity and EVOS Sports, while Power of MYSG and Geek Fam came through the weekend's open qualifiers.
The Favourites
Fnatic, Mineski and TNC are the teams most likely to be fighting over the qualifying spots for the EPICENTER Major.
Fnatic are the most impressive team in the region this season. DJ, Abed and iceiceice are players known for their high-skilled individual play and can make the difference in any game with their play. Fnatic are currently 6th in the overall DPC ranking and have already secured their spot in The International 2019. The team have played at every single Major so far and at DreamLeague Season 11 they surprised some of the best teams around by finishing 3rd. Fnatic rather disappointed on the stage of the MDL Disneyland Paris Major finishing among the bottom four and will want to make amends, not only here but also in Russia next month.
Mineski are another top team in the region and they have played in the last two Majors (DreamLeague 11 and MDL Paris) as the 2nd best SEA team. Mineski finished 9-12th in both tournaments and will need to do better than that if direct qualification for TI9 is to be on the agenda. The team is more than 300 points away from the qualification spots in the DPC rankings and will need to finish no lower than 8th in Russia to qualify directly. Hopes are high since ninjaboogie made a positive change after arriving in March, taking captaincy.
TNC are not as strong this season as last but are nevertheless top contenders here with highly skilled players such as Gabbi and Armel in their ranks. The team currently sit 11th in the DPC rankings. TNC started the season promisingly with a 5-6th spot in the very first Major in Kuala Lumpur, which was followed by less impressive 9-12th in Chongqing. Since then, however, TNC haven't made an appearance in a Major and this week will likely need to finish ahead of Mineski, who have been making appearances at their expense.
The Contenders
WarriorsGaming.Unity, EVOS Esports, Boom ID, Power of MYSG and Geek Fam will have to produce their best game to be able to overcome any of the top-tier teams mentioned above. None of them has made it to a Major so far this season and qualification here would be a real breakthrough.
Boom ID are the most impressive of the bunch, as they have played three of five Minors this season, scoring a total of 80 DPC points.
WarriorsGaming.Unity re-emerged on the scene with a squad featuring Ohaiyo and legend of the early Dota 2 days, YamateH. At time of writing, they don't have a 5th player announced and that raises questions about their team chemistry at the event.
EVOS Esports are an entirely Indonesian team that started to get involved in the SEA qualifiers this year. They also played on the stage of ESL Hamburg last year where they finished among the bottom two teams.
It's hard to see them or either of the two open qualifiers contending for the top spots here.
Verdict
In conclusion, we have a clear favourite in the shape of Fnatic. They have quality players and haven't failed to qualify for a Major so far this season.
The question at hand seems to be who will grab the second spot. TNC and Mineski are the most likely contenders for that with the rest of the teams looking less capable of causing an upset.