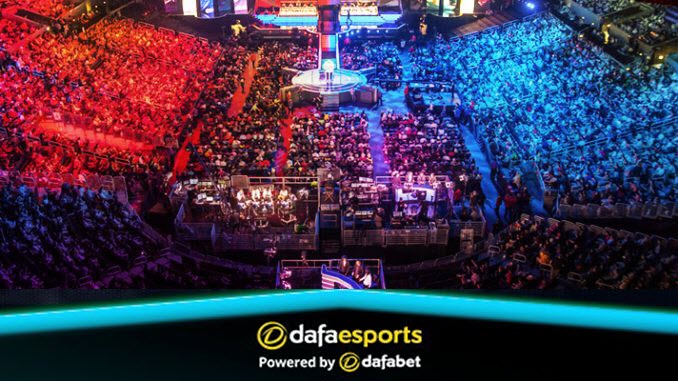 Group B of the ESL Pro League Season 8 Finals is filled to the brim with inconsistent yet talented squads, all with varying degrees of expectation.
As many as six teams look capable of reaching the play-offs, so there should be plenty of entertainment at the Sparekassen Fyn Arena in Odense.
Na'Vi the ones to beat
Natus Vincere appear to be the likely kings of this group, as their odds suggest. They are the shortest-priced team in the title market in this section, offered at 6.520, odds which make them the 3rd favourites overall.
However, as shown by their early exit at IEM Chicago, they remain one of the teams with the highest boom-or-bust potential.
After winning the BLAST Pro Series: Copenhagen, Na'Vi showed off their up-and-down nature in Chicago with a last-place finish. s1mple remains perhaps the single greatest player to ever play any version of Counter Strike, and yet even still Na'Vi find a way to lose to the likes of eUnited and BIG.
Alongside s1mple is electronic, who is by no means a slouch. Indeed many would put him among the world's top five players. Unfortunately for Na'Vi, their issues stem from the other three members of the squad continuing to lack consistency, despite the team's multiple trophies this year.
Still, Na'Vi are always one to keep an eye on, given they are one of the most unpredictable teams in the entire tournament.
MIBR out to maintain momentum
MIBR are coming in hot off a 2nd-place finish at the ECS Season 6 Finals, where they inevitably lost one of the best finals in recent memory to Astralis.
However, earlier in the event the boys of MIBR proved what they are capable of when they took down Astralis 2-1 during the group stage.
MIBR remain one of the most talented rosters in the business, combining skill and versatility, but unfortunately lacking the overall consistency to be a threat from event to event.
The best sign for MIBR throughout ECS was the resurgence of FalleN, who finally showed flashes of his previous star form and joined coldzera towards the top of the scoreboard on many occasions. If FalleN can find this sort of form on a long-term basis, MIBR could finally find their way to meaningful championships.
Odds of 6.860 for the title here, suggest they won't be far away.
North need valde back-up
North enjoyed a solid showing at ECS that included a semi-final placing and they now hope to continue their momentum here – they are rated 28.250 shots to win the tournament.
valde has emerged, especially during cadiaN's tenure on the roster, as an absolute star, producing one of the best 1v5's of all time at ECS against NRG.
valde is as consistent and dependable as they come, being the driving force of this North squad despite the presence of other talented players like Kjaerbye and aizy.
North will truly become a dangerous squad if the latter-named duo can find some progress in their consistency in order to take some of the pressure off valde.
Ghost looking strong
Ghost Gaming have continued their second-half-of-the-year rise throughout the scene and have a chance here at Pro League to prove just what they are capable of.
Ghost, to be fair, have had a couple of disappointing LAN showings this month, losing to OpTic at cs_summit 3 and dropping to Luminosity Gaming at DreamHack Open Atlanta, albeit in a semi-final.
Wardell is the obvious star of this squad, being a dynamic primary AWPer (sniper) who has shown solid consistency despite his young age. Subroza has been the most surprising member of this squad in terms of his positive contribution under the tutelage and guidance of in-game leader steel.
Ghost have generally performed better in the early stages of events, but the hope for them is that if the likes of Wardell and koosta can get going early, they can ride that momentum into an impactful showing.
Ghost are one of the teams most willing to bring out double AWP set-ups on the CT (counter-terrorist) side, with koosta and steel both able to utilise the weapon effectively.
Still, the odds suggest they won't be among the three teams who reach the play-offs from this group – they can be backed at 72.830 for the title with only three teams in the event offered at a bigger price.