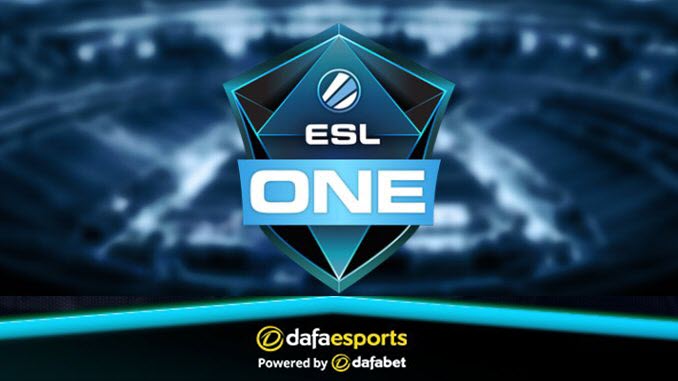 Closing out the Year
Hoping to get the last spot at ESL One Katowice 2019, four Chinese teams will battle it out with the aim of joining the other 11 outfits in the main event in February.
The teams in contention are EHOME, Royal Never Give Up, Team Root and For The Dream. They'll be playing in a double-elimination bracket, with only the winner going through. Battle commences on 19 December.
Overview
Coming into the qualifiers as the heavy favourites, EHOME have proven to be one of China's top teams. With plenty of small tournament wins, along with a top two placing in the Bucharest Minor Qualifier, they also have the advantage of being very familiar with their opponents as they took down both Royal Never Give Up and Team Root on their way to success. This gives them the benefit of confidence, particularly as they are first up against Team Root, a side they beat 2-0.
Royal Never Give Up have been one of the teams snapping at the heels of the top squads, falling short in both the Chongqing Major Qualifier (5-6th) and the Bucharest Minor Qualifier (4th) to teams that would later claim the final spots. However, while they did lose to Team Root 2-1 in the latter, both games were only lost due to single mistakes. If they can perform on the day and follow through on their leads without choking at pivotal moments, they have a good chance of beating their opponents, even EHOME. First though they are up against For The Dream.
Team Root are in a similar position to Royal Never Give Up, falling narrowly to the stronger teams that consistently make Major appearances. Even against EHOME, while they lost 0-2 in the Bucharest Minor Qualifier, they went 1-1 in the Chongqing Major Qualifier. Root need to focus on their early game, as their greatest successes have been when they have been able to keep their lead throughout the game, so that END, their Position 1, can get his items.
The final team participating for a place in Katowice are For The Dream. While the other teams have had some success in qualifiers and have been able to take games from the others, For The Dream have struggled to even get this far, having managed to only get through the Chongqing Major Open Qualifier this season aside from the Katowice one. This means there is a lot of doubt as to whether they will be able to match up here.
However, in the Katowice Open Qualifier they did manage to beat Keen Gaming 2-1; a Keen side who had beaten both EHOME and Team Root in the Bucharest Minor Qualifier. This opens up the possibility of recent improvement, but also could just be the result of an off day for Keen. Still, upset wins are possible if they play around vtFaded, who has managed to carry them to success before.
Prediction
As with the other qualifiers, there is a clear top team here; EHOME. They've been the most successful recently, and they are facing off against teams they have beaten before. While they still can lose if they play badly or draft poorly, they come in as deserved favourites and will likely take the last spot in Katowice.