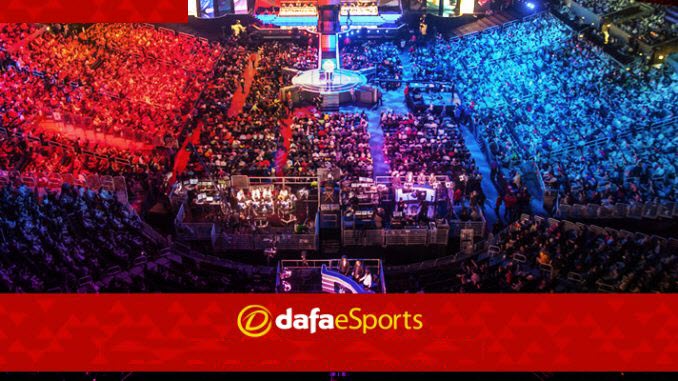 Despite limited practice with their five-man roster due to two of their players having signed for another squad in November, 3DMAX were able to claim victory in ESEA Season 29: Global Challenge.
Both Lucky and JaCkz were signed away to G2 Esports last month, with the fate of 3DMAX not only being unclear in the short term, but also the long term given they have yet to announce any replacements.
However, 3DMAX were able to play the pair in Dallas and they started off on the right foot, claiming a 16-9 victory on Cache over Vireo.pro, who replaced Team Wild following visa issues.
From there, 3DMAX were just able to edge out Team Kinguin in overtime winning 19-15 on Dust 2, a map French squads have always been proficient on. This was key for 3DMAX, given that their back-to-back victories allowed them to avoid playing an extra best-of-three and move straight to the semi-finals.
Team Singularity no match
In the last four, 3DMAX were paired with Team Singularity, made up of players formerly known as Gorilla Gang. The first map was Nuke, one which tends to have incredibly CT (counter-terrorist)-sided performances, and this was no different. Each team went 13-2 on their CT side, with 3DMAX going 4-1 in the overtime rounds to secure the victory despite the efforts of Singularity's food, who topped the charts with 34 kills.
Unfortunately for Team Singularity, Nuke was their map selection, and when they transitioned over to 3DMAX's choice of Inferno, they were absolutely blown away. With a final score of 16-5, that included Maka making 22 kills, 3DMAX clinched a final berth alongside fellow Group A participants Team Kinguin, who beat Grayhound 2-1 in their semi.
Final rematch
The first map of the best-of-three series was once again Nuke, although Kinguin were able to take home six T (terrorist) side rounds and set themselves up nicely for the 2nd half. However, not to be outdone, 3DMAX only gave up two rounds on their own T side on their way to a surprisingly one-sided 16-8 finish. JaCkz led the way this time around with 25 kills, five more than the next highest from Kinguin's reatz.
The next map of Cache was a back-and-forth affair, with Team Kinguin eventually taking a 16-12 victory thanks to four of their players having 20-plus kills compared to 3DMAX's one, which yet again was JaCkz.
The final showdown was on Dust 2, a map that ever since its return to the pool has been incredibly momentum-based and tended to lead to one-sided affairs. This was once again the case, with 3DMAX cruising to a 16-5 victory on the back of Maka's 22 kills and 21 from JaCkz. The series was sealed 2-1, along with the title.
Bittersweet victory
The victory feels rather bittersweet for 3DMAX, given the knowledge that two of their star players, Lucky and JaCkz, will now be heading to greener pastures.
However, the hope for 3DMAX moving forward is that this win can put them on the map, with the idea that they can sign some talented youngsters who will buy into the hype.
The French scene has long been about recycling the same set of players, but 3DMAX have a chance to change that and bring in some fresh faces looking to make a breakthrough.
That has worked out for new squad Team Vitality, with their young star in ZywOo able to lead the way thus far. Maka's performance here was also promising, and there must be a chance to build around him moving forward.