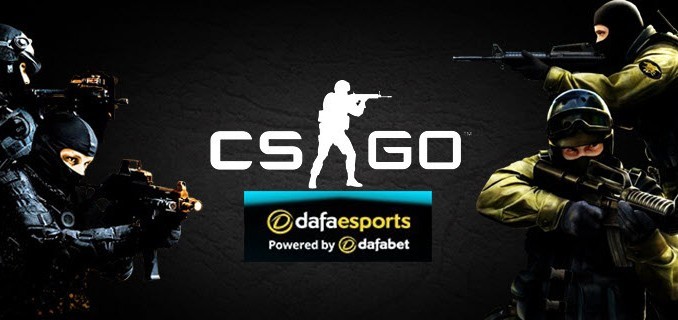 ESEA Season 29: Global Challenge is made up of teams either looking for redemption on the Counter Strike scene or seeking their first taste of solid LAN experience.
With little depth in the eight-team tournament, there should be an opportunity for the more-experienced teams to shine at the Mavs Esports Training Facility in Dallas when the action gets under way on Friday.
The teams will be split into two groups of four with the top two from each group advancing to the play-offs. The final is on Sunday.
Ace stands in
Swole Patrol (6.100 for the title) arrive with Ace as a stand-in due to Cooper's departure to Ace's former squad, eUnited. Swole have been surprisingly solid throughout tiers two and three, with former Cloud9 and Echo Fox member freakazoid manning the in-game leader role. His transition was unexpected but the results have been undeniable as Swole Patrol have slowly but surely improved over the course of the year. Losing Cooper, a possible rising star, is a blow, however.
After being unbanned at a majority of events, swag has yet to live up to previous hype, but he is still an incredibly versatile and dangerous player, especially in an event such as this. His skills have earned him a temporary spot on MIBR, filling in for fer, who is soon to undergo surgery. This is an opportunity for Swole to make a more significant name for themselves and impress potential sponsors.
3DMAX with nothing to lose
While 3DMAX are little known, two of their players have recently made the move over to G2 Esports, considered the best French squad.
Due to roster restrictions both Lucky and JaCkz will still be playing for 3DMAX here, although the likelihood is they have scrimmed little as a squad over the past month due to the roster changes.
This, however, does mean 3DMAX are entering with nothing to lose, with everyone on the squad ready to just let the game come to them.
Despite the circumstances, Dafabet feel they warrant serious respect and they have made installed as joint tournament favourites with Virtus.pro at 4.060.
Lucky and JaCkz are the type of players who can have a massive impact at an event such as this, and plenty of eyes will be on the new G2 pairing to see what they can accomplish.
Look out for VP
If ever there were an event for Virtus.pro to get their mojo back, it would be here in a field generally lacking experience, especially when compared to the legendary NEO and pashaBiceps.
VP have disappointed all year, with the slow removal of the iconic five-man roster that brought them so much fame and glory. Only two of those players remain, although there was some optimism in particular around the signing of snatchie to be their primary AWPer (sniper). But VP have yet to find their groove, with the ever-looming question of how long the remaining veterans can stick around if the squad as a whole continues to struggle.
A player to watch alongside snatchie is MICHU, who does tend to have his best performances against this type of opposition.
Kinguin should be strong
Team Kinguin have made a habit of producing their best displays at events similar to this, ones with no clear favourite and a slew of teams still attempting to prove themselves.
Winners of September's DreamHack Masters Montreal, Kinguin have a chance to add yet another notch to their belt within the tier two/three tournament circuit and they are 3rd favourites to do so at 4.410.
The in-game leader of this squad remains TaZ, the first of the aforementioned legendary line-up to be removed from Virtus.pro. He has made a nice home for himself at Kinguin, being a savvy veteran working with what's available and getting the best out of the situation he finds himself in.
Many players in his situation would have quit, but his determination to press on at a lower level shows his dedication. One of the other players to watch within this squad is rallen, who, in combination with mouz, has been on Kinguin for more than two years now.