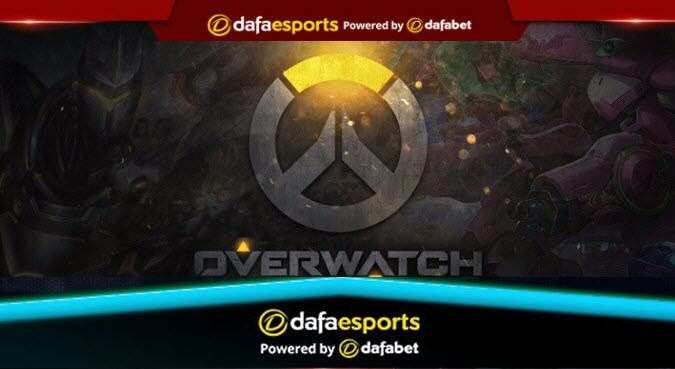 This should be the week when the true contenders in Stage 3 of this season's Overwatch League really emerge.
Until they get beaten, Vancouver Titans remain the team to beat, but a winning record for any side heading into Week 4 would put them in a good position to qualify for the play-offs.

Outlaws reaching their potential

Houston Outlaws arrive off the back of a stunning week that saw them upset San Francisco Shock 3-2 before clearing out Boston Uprising 4-0.
This is the potential many saw in the Outlaws previously, with the squad becoming bolder and bolder in their willingness to run triple DPS compositions.
With many teams still struggling to deal with Sombra, Danteh's proficiency on that champion has led to him seeing more and more playing time, helping the team to success.
The opening match of the week for Houston sees them face Paris Eternal, who have won three out of four so far, before they finish against Florida Mayhem.
If Houston can continue to play their game and focus on their strengths, they can become a dangerous team, one capable of qualifying for the play-offs.
Dafabet have them as 1.395 favourites to beat Paris on Thursday.

Gladiators looking good

Los Angeles Gladiators have a single match to focus on this week with the unbeaten Shanghai Dragons their opponents.
The Gladiators sit at 3-1 through two weeks, with their lone loss coming at the hands of Vancouver, who remain one of the best teams in the league. They remain very much in the hunt to claim the top seeding for the play-offs.
So far in Stage 3 the Gladiators have generally opted to have Surefour and Decay as their DPS with limited showings from Hydration. One of the more versatile players in the league, Hydration has seen less and less play although he could always come out for a pocket strategy given his wealth of a champion pool, especially when coupled with Surefour.
Spark could shine

One team we should learn much more about this week are Hangzhou Spark, who sit at 2-1 so far.
However, their schedule has produced fairly predictable results, with wins over Philadelphia and Washington, but defeat to the aforementioned Titans side. They did, however, claim a map against Vancouver, showing the potential they have to offer.
This week throws up a contest with Dallas Fuel, who have struggled thus far and sit at 1-3, before a highlight match-up against Seoul Dynasty, who suffered their first defeat to San Francisco last week. They have been installed as hot favourites to beat Dallas at 1.187.
The ability of GodsB to perform at a high level will be a key for the Spark, as his Zarya play has been one of the keys for this team thus far.

Valiant will be tested

Los Angeles Valiant (2-1) have a tough slate of matches this week as they meet two undefeated teams – Shanghai Dragons and Vancouver Titans.
The Valiant have already dropped a series to the Dragons back in Week 1, although it was close affair which Shanghai eventually won 3-1.
However, this presents an opportunity for the Valiant to have a quick turnaround and show what kind of improvements and adjustments they have been able to quickly make. They are 4.620 outsiders to gain revenge.
Any match-up against the Titans will be difficult, with eyes on SPACE in particular given his previous star form and his incredibly high peaks than can rival anyone in his position.
Even emerging from these matches at 3-2 would be good for this squad, especially with two solid teams left to play after this week, namely London Spitfire and Hangzhou Spark.