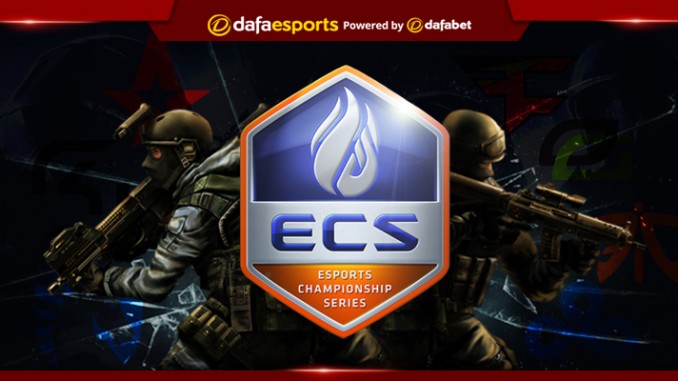 An absolutely loaded Stage 4 is about to begin in the North American section of the Esports Championship Series but even the winners will not be guaranteed a place in next month's Finals.
Only one spot at the Finals event will be up for grabs across the last two stages to be played. The fourth and final berth will be determined by the total amount of prize money accrued across the five stages, with the current leading contenders, INTZ ($8,250), not competing in this stage.
With $12,000 on offer to the champions, the winner of this stage can therefore jump right into the thick of the race.
Luminosity Gaming, currently second of the non-qualified teams in the money list, could seal their spot with a win and, as such, everyone will be gunning for the Brazilians.
Liquid have momentum
Team Liquid have earned a measly $750 so far in ECS Season 7 but are coming in hot off victory at IEM Sydney and they will have aspirations of a top finish here.
Liquid are one of the two best teams in the world currently alongside Astralis and they are filled with incredible talent, chemistry and even versatility with Stewie2K.
With multiple members able to pick up the AWPing (sniping) duty, Liquid have a myriad of looks they can throw at their opponent. Typically, when things get tough, Liquid have relied on Twistzz to carry them through and this event represents another chance for him to shine. However, this will be no gimme for Liquid, given the level of opposition in attendance.
No pressure on NRG
One of their rivals will be NRG, who have already qualified for the Finals due to an earlier stage win.
NRG have talent through and through and having limited pressure on their shoulders makes them a bit of wildcard for this event.
NRG could use this as an opportunity to try something new or, with the weight of pressure lifted, they could make an inspired run.
tarik's addition has gone well thus far, but much like the old line-up with FugLy, the current roster have yet to put their face on the map with a marquee win.
NRG's first opponents here, Luminosity, will be a massive test, particularly given where they sit in the money list.
Renegades make first appearance
Entering their first stage showing of the season, Renegades simply have to make a deep run to position themselves well in terms of the money situation.
Renegades have maintained their top-10 ranking, with jks continuing his status as one of the top performers of 2019. jks' form has been incredible to witness, but Renegades need to capitalise on this further and see how far they can ride his success.
Gratisfaction has been a solid AWPing presence for this squad, and he has an interesting match-up in the opening round when he goes up against eUnited's Cooper-.
One of the players who tends to decide how Renegades perform is jkaem. When producing a solid performance, he can be the extra something that can get Renegades over the hump, even against difficult opposition.
MIBR starting to roll
MIBR are finally coming off a solid showing, finishing in the top four at IEM Sydney.
MIBR were able to take down eventual runners-up Fnatic before falling to Liquid in the semi-finals.
coldzera remains in sensational form, with a number of the other members, such as FalleN and fer, stepping up in some sets to assist their main man.
The story around MIBR has been so depressing for so long that this taste of success could be a catalyst for something greater.
Given the talent on show at this event, MIBR have no easy series ahead of them, opening against a Cloud9 side who can be difficult to put away, especially when autimatic gets going.
After many called for roster changes, this could end up being the month that saves this team's structure, with a top finish being critical given MIBR have earned nothing in the ECS so far.