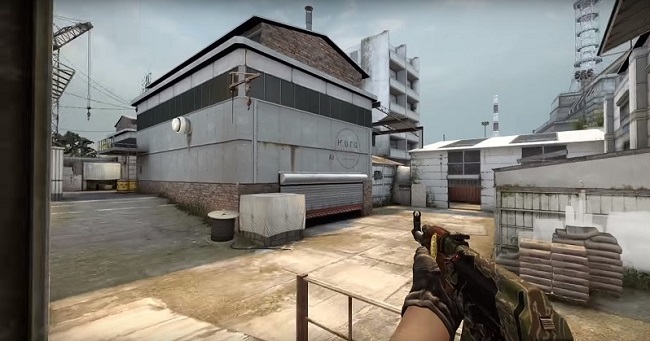 Top CS:GO dogs Astralis have already qualified for the Finals of Season 9 of the ESL Pro League, as have mousesports, FaZe Clan and G2 Esports.
They all won their Round 1 groups to progress but from Tuesday the focus will be on the second round to see which four teams will join them – and a host of other teams from around the world – in Montpellier next month.
Fnatic eye Finals spot
Headlining Group A are Fnatic, who are coming off a runners-up finish at IEM Sydney.
Fnatic are one of those teams who run incredibly hot or cold, with the only consistency in the team being KRIMZ, who remains one of the game's steadiest players.
JW and twist were able to step up their game in Sydney and that has been one of the primary influences on Fnatic's uptick in play, but they are a team who must be approached cautiously despite their talent and recent success.
Their opening match against OpTic will go a long way to showing how they will perform in this group stage.
HellRaisers have potential
Also in Group A are HellRaisers, who were able to go 2-1 in the opening round-robin, with their only loss coming at the hands of Astralis – no shame there. They have real potential to make it through to the Finals.
HellRaisers' willingness to go to a line-up featuring five different nationalities was certainly interesting, but thus far they have done better than initially anticipated.
loWel's high-level carry performance against BIG in Round 1 was a massive positive sign for the potential of this team as they search for a consistent second star.
The primary member remains oskar, who will have an incredible amount of freedom to operate given ANGE1's loose playing style as an in-game leader.
North make changes
Group B contenders North are coming in off a roster move. cadiaN has been benched with JUGi joining from OpTic.
This is a monumental risk for North, given they have thrust a brand-new role – in-game leading – upon their best player, valde.
Typically players that make this shift see their performance dip overall, and that is the last thing North can afford right now.
However, valde obviously has a mind for the game given the consistency he has shown for some time and, to be fair, cadiaN was struggling to find any success, both in-game leading and AWPing (sniping).
Into the starting line-up comes JUGi, a talented player who was unable to find success during his disappointing time with OpTic. This is one of the best chances he will get at revitalising his career.
Given the change, North enter as the largest unknown of the event and will be the team to watch as the group unfolds.
BIG looking to bounce back
BIG star XANTARES had visa issues and was unable to attend IEM Sydney, but both player and team look ready to bounce back here.
While BIG ended up going 1-2 in their original group, they did push Astralis to three maps and even defeated them on Inferno – a huge accomplishment given Astralis' previous domination on that map.
XANTARES is back into the fold and he and tasbeN will be looking to do the heavy lifting for this squad who primarily focus on the tactical aspects of the game under the guiding calls of in-game leader gob b.
Group B is filled with talented yet flawed teams – Natus Vincere have a real ability to implode – so BIG could end up surprising here.
Their opener is bordering on a must-win against Heroic, who are known as a dangerous squad with potential to cause an upset.