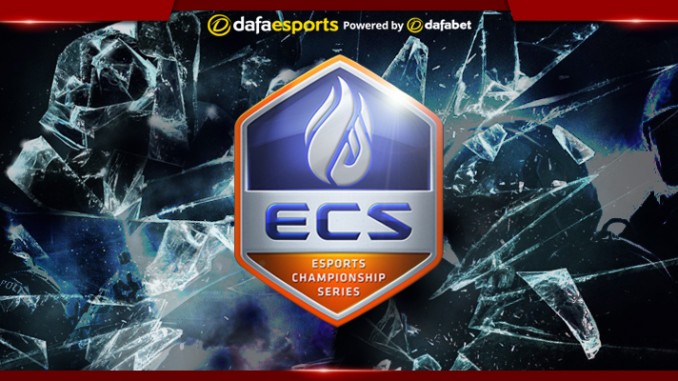 Stage 4 of the Esports Championship Series in Europe begins on Monday with a significant change in terms of what's at stake.
The winners of the first three stages – Astralis, North and Team Vitality – all booked their places in the global finals, to be held in London in June.
However, that won't be the case for whoever wins Stage 4. Instead, the fourth and final European spot at those Finals will be taken by the team with the highest total winnings across the five stages of the regular season.
This means several teams already hold a solid position in terms of qualifying with AVANGAR currently in pole position with two stages remaining. However, they will not be in attendance this coming week.
Big opening clash
Ninjas in Pyjamas and OpTic sit at the next highest amount and these two teams face off in the first round, which makes that bout perhaps the most important of the entire stage.
NIP have been same old, same old over the past few months outside of the stint with draken in the starting line-up, with f0rest and REZ always finding themselves at the top of the scoreboard.
NIP have the consistency and solid all-round game to remain as a top-10 squad for some time. The issue for them is whether or not they will be able to take the next step without a roster change.
OpTic potential challengers
On the other side, OpTic have had some time away from popular events but they are still growing with their line-up.
Many doubted this line-up would even have a glimmer of success but they have performed decently against teams of their level despite fairly minimal amounts of practice overall.
With MSL and Snappi in their ranks, the two possible in-game leading styles are still an oddity, but this team will be more about the strength coming from the likes of k0nfig than anything else. refrezh and niko will still be looked upon to pick up the firepower, with this being a key test to see just how far this line-up has been able to progress thus far.
FaZe Clan look to rain
Lurking at $2,500 total earned – exactly half the amount raked in by NIP and OpTic and a third of the total of AVANGAR – are FaZe Clan, who showed their potential with victory at the BLAST Pro Series event in Miami. Another win here would net them $12,000.
Their latest showing, a 9th-12th place finish at IEM Sydney, has no bearing given the absence of superstar NiKo, with this being a better judgment of their current form. Their spike in play in Miami was off the back of rain having his best event in some time, showing how quickly things can turn around for this team.
NiKo, much like s1mple on Na'Vi, can carry FaZe deep in events on his own. If any other player steps up around him, FaZe Clan have a real title shot.
This is the type of competition FaZe have dominated for years but they need to keep focus or the money lead of their rivals could be insurmountable.
Attention on mousesports
Much attention will be on the still fairly new mousesports squad who continue to build lofty expectations.
With karrigan at the helm, mousesports are looking to once again become a top team and they have had some fairly solid results thus far. Mouz themselves sit at $2,500 so are certainly eyeing the play-offs.
woxic has yet to be as consistent as hoped, but ropz and frozen have a done a decent job thus far at increasing their skill and finding their role within the team.
Communication is something that will need to evolve as time goes on, however, and mousesports have a brutal opener as they go up against Fnatic, who are coming off a Finals appearance at IEM Sydney.