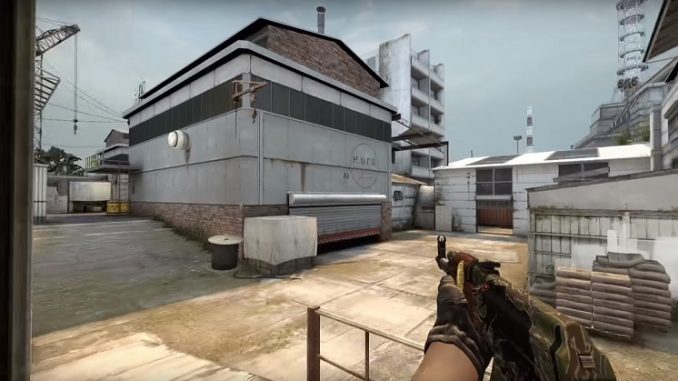 All eyes in Counter Strike turn to Wembley's SSE Arena in London this week for what should be a very intriguing event – the Esports Championship Series Season 7 Finals.
For the first time in recent months, the right of Astralis to be called the best team in the world is being questioned and it will be very interesting to see how they respond.
Astralis have questions to answer
Astralis, the 1.543 favourites to win the whole tournament, have kept their schedule to a minimum of late and continue to receive flak for the decision.
Before their time away, Astralis were considered the best team in the world, and while many still field that view, no-one can be sure of their form heading into this event.
Astralis are filled with talent and strategic discipline but it is not known what their preferences are now with Vertigo having entered the map pool in place of Cache. However, with Cache having previously been their worst map, this should be a positive change.
Their clash with FURIA looks to be one of the more interesting matches of the group stage.

FURIA on the ascent

That's because FURIA are coming off a surprising top-four finish at DreamHack Dallas, with their only two series losses coming against the finalists, Team Liquid and ENCE.
FURIA – 20.930 for the title – play at a blistering pace, continually utilising aggression and well-timed pushes to catch their opponents off balance and create chaos on a bombsite where they end up thriving.
FURIA essentially have a three-headed monster in KSCERATO, yuurih and arT, but the other two members consistently find impact and are by no means holding back the rest of the squad.
FURIA are one of the swiftest risers in recent memory and, given their recent top-four, they will be flying high entering Thursday's best-of-one with Astralis. The only best-of-one of the entire event comes in the opening round, which is the best opportunity for FURIA to defeat Astralis as it gives each team three total bans and typically ends up on a middle-ground map for each squad.

NIP must rebound

While Ninja in Pyjamas, also 20.930 shots, only won a single map during their time at DreamHack Dallas, that was due heavily to their coach pita being forced to play after travel issues for dennis.
Obviously little can be taken from their time in Dallas, but as usual it was the duo of f0rest and REZ who found success during the chances they got to shine.
NIP have become a two-man band with that pair, with the team turning truly dangerous when someone such as Lekr0 is able to find his form.
NIP open against dangerous opponents in NRG, so they will need to get things moving from the word go or they could be gone quickly given the talent in this group.

NRG coming off poor showing
Making up Group A are NRG Esports, who only ended up winning a single series throughout their showing in Dallas. NRG lost to FURIA before rebounding against Cloud9 and then being knocked out by G2 Esports, losing 2-1.
After building confidence and performing well, tarik had a dreadful performance in the series against G2, with the team as a whole collapsing on the final map of Overpass and falling 16-3.
NRG, 15.430 shots, are in a difficult position of being consistently in the world's top 10 but lacking a clear spot to upgrade. Given the talent in their squad, they are coming up short too often. This is another difficult group to make their way out of and another early exit could end up prolonging their downward spiral.