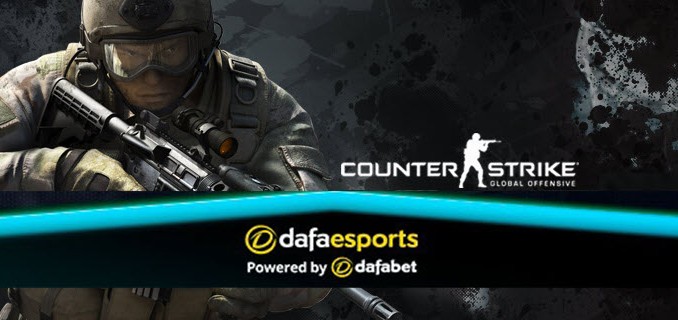 Group B at DreamHack Open Winter presents an opportunity for some out-of-sorts teams to build some momentum heading into 2019.
Plenty of pressure will be OpTic Gaming to produce a positive result at the Elmia Convention Centre in Jönköping, Sweden.
With significant player moves already happening, this event will probably help OpTic decide what they are going to do following an inconsistent 2018.
OpTic's struggles
OpTic have been one of the most curious teams all year, with a shift to an all-Danish line-up failing to yield results.
The roles seemed almost perfect for this line-up, with k0nfig and JUGi as the star players, cajunb a consistent dual-threat veteran, Snappi the in-game leader and niko a solid performer. However, it just has not worked out, with the line-up struggling ever since its inception.
If ever there were an event for this squad to finally right the ship, given the lack of top teams, it is this one and OpTic have to be all in on going deep at the very least. They start 4.650 third favourites to take home the 1st prize.
The aforementioned k0nfig is the player to watch, an individual known previously for feasting on this type of competition; he needs to show he is the player that emerged as a star during his time in Team Dignitas/North.
k0nfig can set the table for the rest of his squad, releasing pressure on JUGi and hopefully bringing about an improvement in his AWPing (sniping) capabilities.
G2 need a result
Right alongside OpTic in terms of much-hyped line-ups which have failed to produce are G2 Esports, who have rumours circling regarding possible roster changes.
If this roster has a shot at sticking together, one would imagine their result at this event is vital. They are 7.570 to claim victory.
shox has been the lone bright spot of late on this otherwise disappointing squad, showing consistency and producing star performances we had not seen from him since his injury setback.
kennyS remains in a prolonged slump; stunning for a player who was regarded as the best player in the world during his prime. However, given the struggles from bodyy, SmithZz, and Ex6TenZ when it comes to picking up kills, kennyS finding his form is a necessity for this squad to function.
Despite all the struggles, the pairing of shox and kennyS remains one of the most tantalising on the scene and this tournament definitely offers them a chance to shine.
ENCE favourites
Finnish side ENCE has been a rollercoaster this year, proving they can go far in tournaments. They finished as runners-up at DreamHack Open Montreal and won StarSeries & i-League CS:GO Season 6.
The victory at StarSeries, in particular, was impressive, given the wide and talented field.
That form has certainly caught the eye and they come into this event as Dafabet's favourites at 3.670.
Ever since this roster came together, young star sergej has been the key player, one known for his incredible mechanical skill and game sense. sergej is the driving force of the squad, showing maturity beyond his years with his consistency, even late in play-off runs.
Another key member of this squad is allu, a popular veteran known for a while for his impeccable consistency, something that this squad can count on from event to event. Having a player like allu is such a huge boon for ENCE, as he forms a dangerous pairing with sergej that gives the team a fighting chance in any match-up in which they find themselves.
A victory here at DreamHack Open Winter would really suggest the team can be a threat moving forward, even against some of the game's top squads.
Bravado Gaming complete the group after coming through the North American qualifier.
However, the all-South African line-up are not expected to challenge for a top-two spot, with Dafabet's outright title odds making them the rank outsiders at 35.090.