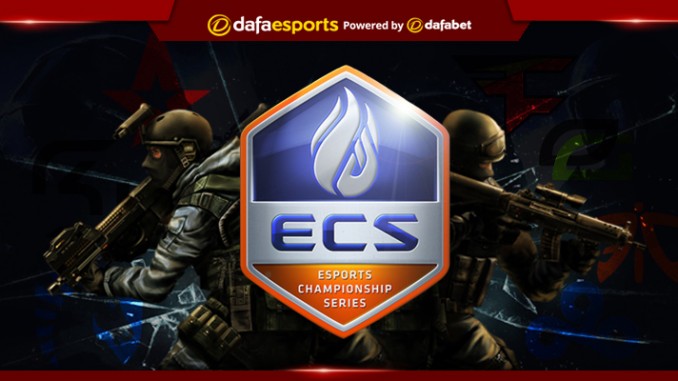 The Danish powerhouse of Astralis added another title to add to their cabinet at the Esports Championship Series Season 6 Finals, although success was more difficult than many anticipated.
They came into the event off the back of victory in IEM Chicago, although they did look vulnerable at times in Illinois, losing to FaZe Clan during the group stage and only narrowly seeing off Fnatic in the semi-finals.
Having moved on to Arlington, Texas, they began by dismantling a Cloud9 squad using their coach as an emergency substitute due to Golden's health issues.
However, Astralis then faced off against MIBR and lost the series 2-1 with MIBR's Brazilian core of FalleN, coldzera and fer all performing above their normal level.
mouz no match
Astralis were able to bounce back next time out though, sweeping away mousesports 2-0 to book their spot in the semi-finals where they would face a NIP squad, who had surprised in the early stages.
NIP came into the contest with a 3-0 record at the event and looking to ride their momentum to a deep play-off run, but Astralis were able to beat them in a 2-1 series during which every map was fairly one-sided.
Awaiting the Danish squad in the final was a rematch with MIBR, who had defeated North 2-1 in their semi-final.
A classic final
The 2-0 final scoreline suggests Astralis had few problems. However, the tale of the tape is much more intriguing than that, with the contest being one of the better finals in recent memory.
Both maps were an absolute slugfest, with Astralis narrowly winning out on Inferno off the back of a pistol-force buy in the final round of regulation to squeak away with a 16-14 success.
It would have been understandable if MIBR's mentality was shot after such a heart-breaking defeat, but they showed character in their ability to battle back on Overpass.
That second map was an absolute thriller, with MIBR's tarik providing the highlight of a match with a 1v4 clutch in double overtime. Eventually, however, the strength of Astralis was just too much for MIBR to handle, as they secured a 22-20 victory and, with it, the title.
MVP dev1ce
dev1ce picked up yet another MVP award for not only his highlight performances, but also the sheer consistency showed throughout the group stage and play-offs.
The ability to perform on both the AWP (sniper) and rifle is such a dangerous weapon for gla1ve and company to utilise. Speaking of gla1ve, more and more people are getting behind the idea that he should land an MVP award at some stage given his incredible tactical abilities and solid performances on the scoreboard, especially given his status as an in-game leader.
Despite dev1ce continuing to rack up MVP trophies, the brilliant thing about Astralis is they are stacked from top to bottom with players that not only are stars in their own right, but also are able to work together as a unit and sacrifice when required to achieve greatness.
Each player within this squad has developed his own key piece to the cog that is the Astralis machine, and with each firing on all cylinders, it is difficult to see the team slowing down any time soon.
While rivals have beaten them in group stages more regularly in recent times, when the pressure is on, Astralis are able to persevere while other squads wilt under the bright lights.
Given the depth of talent this squad has, even if a star like dev1ce were to suffer a dip, the effect on the team would likely be minimal, certainly when compared to any other squad.
More of the same?
What Astralis have done thus far has been stunning, but they are still searching for more glory as they enter the final month of an incredible 2018.
Next up with be the ESL Pro League Season 8 Finals which get under way on December 4 in their homeland – Odense being the host city.
They have already been installed as the 2.170 favourites by Dafabet.