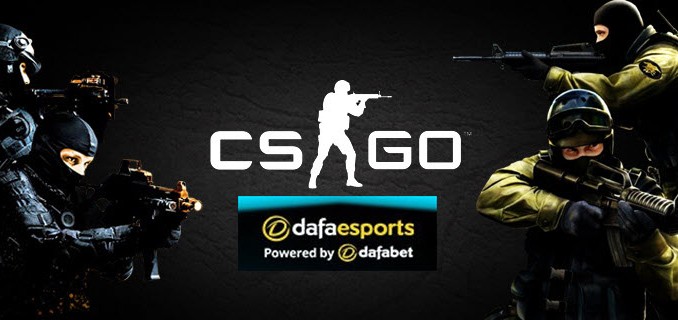 All eyes turn to the Elmia Convention Centre in Jönköping, Sweden, for the latest Counter Strike event and Group A at DreamHack Open Winter 2018 is full of teams still looking to prove they have the consistency and skill to make it as a top squad.
There's a prize pool of $100,000, half of that going to the winners. With lots of players moving in free agency and few events in December, this could be a useful signpost heading into the New Year.
Crunch time for compLexity
compLexity Gaming have been disappointing ever since their incredible run at the London Major, which now appears to be an outlier given subsequent showings.
There have even been recent rumblings of a possible roster change on the horizon for this squad, with questions as to whether or not that will be a catalyst for improvement or, conversely, the cause of an implosion.
The young tandem of yay and ANDROID are still looking to find consistency, with only flashes of greatness thus far. stanislaw is still one of the better in-game leaders in terms of picking up kills, but at some point this squad needs to put together some positive results if he is to continue being praised.
One player to watch is primary AWPer (sniper) ShahZaM, who tends to perform at a higher level against this type of opposition.
He will be key if compLexity are to claim victory at odds of 8.770.
LDLC in fine form
After a stunning showing at IEM Chicago where they finished 5th/6th, LDLC will be looking for a repeat of that form here.
LDLC were the talk of Chicago, going further than anyone could have anticipated, especially given the tournament was played in a best-of-three format outside of the initial match-up.
LDLC's losses in the event were in a narrow 16-14 to FaZe Clan, and a 2-1 series defeat to eventual finalists Team Liquid.
LDLC did immediately see a dip in form with a loss to Virtus.pro shortly after online, but this team certainly does bring some hype entering this event. That is reflected in their outright tournament price of 4.260, one which makes them the most likely winners in this group.
Appearing to be a momentum-driven team in which emotions run high, two of the more recognisable names on this squad are a pair of Frenchmen, AmaNEk and devoduvek of Misfits fame. This team are arguably the most intriguing of the entire event, with their future outlook heavily dependent on whether or not they can perform well at an event that appears ripe for the taking.
Something to keep note of as this event progresses is that LDLC have a unique map pool that includes a willingness to play the likes of Nuke and Dust 2, maps other teams tend to shy away from.
mertz key for Heroic
Heroic are coming in fresh from victory at the TOYOTA Master Bangkok 2018, giving them plenty of momentum.
The best sign in Thailand for the team was the play of mertz, who only joined the squad at the end of September. mertz was an absolute monster during the play-offs, in particular in the 3-2 grand final victory over TYLOO where he had an incredible 148-104 kills-to-death mark.
Heroic have long been an interesting side, made up of a mix of veterans and talented youngsters but generally lacking a true star to carry them through the toughest situations. If mertz is able to develop into this kind of player, Heroic can be a massive threat moving forward.
At this tournament, es3tag will be important to Heroic. He remains inconsistent but incredibly versatile and talented.
Heroic have a history of performing well in tier-two events that lack world-beaters – such as this one. That includes a 1st-place finish at the Games Clash Masters in September.
Overall, it's not difficult to envisage the momentum and confidence of this squad replicating the kind of success they saw in Bangkok, particularly given the level of opposition. They are 7.740 to claim another title.
Swedish outfit x6tence Galaxy complete the group having come through the European qualifier.
They are, unsurprisingly, the group outsiders and considered likely to be going home after the group stage.
Dafabet have them at 18.120 to win the event.