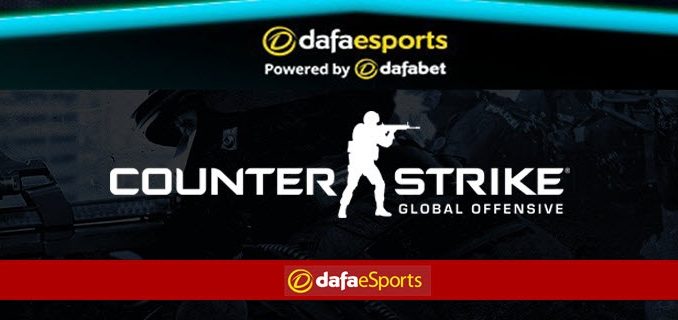 cs_summit 4 is a unique event on the CS:GO calendar, offering a laidback approach to a LAN, allowing for some teams to see what they can do in person without massive pressure or bright lights.
Six teams will compete and several look capable of winning.
The atmosphere should make for a compelling three days of group matches – the action starts on Thursday – with the top four in the group stage qualifying for the semi-finals. The entire knockout stage will be held on Sunday.
Liquid on a roll
Team Liquid, who just a couple of weeks ago took 1st place at IEM Sydney, have a shot at yet another title – and are Dafabet's 2.280 favourites to claim it.
Even before becoming such a dominant squad, Liquid won cs_summit 2, and it has always been an event which fits them well – they have had problems closing games on stage.
Liquid are considered one of the world's best, with four star players alongside nitr0 who is both the 'glue guy' and in-game leader.
They have continued to improve, especially with Stewie2K picking up the AWP (sniper) more often, allowing for highlight plays to dominate the CT (counter-terrorist) side.
Something to keep an eye out for is Liquid's willingness, more so than any other team, to aggressively play the latest map to enter the competitive pool, Vertigo – a map many pros have voiced complaints about ever since its inclusion.
NRG hoping to repeat
The cs_summit 3 champions will also be in attendance, with NRG Esports hoping to repeat their 2018 success. They are 8.250 to do so.
NRG are another team built around four stars, although they have a clear primary AWPer in CeRq, while players such as tarik and Brehze look to control play with their rifle.
NRG are always a team who find themselves late in events, yet typically without making it over the final humps.
This relaxed atmosphere has helped them previously and the event could provide a massive upswing for them – if they take some positive momentum out of it.
The concern for NRG is whether or not they have effectively capped out with this group, and where they would go if that is indeed the case. Pressure is on in-game leader daps to find more success with this line-up before it is too late.
ENCE the ones to watch
Another top team in attendance are ENCE, who were winners at the BLAST Pro Series in Madrid where they swept Astralis 2-0 in the final.
ENCE are not exactly a flashy team but they are, however, able to consistently find success by grinding their opponents down, with each of their players able to find a way to contribute from map to map.
sergej provides the star potential for this squad, as they perform best when he has standout games. allu has been the stable veteran, with the largest surprise being the level of xseveN of late.
This tournament is a chance of keeping the good times rolling for this squad, with yet another trophy to potentially be added to their growing collection. Dafabet have them as 4.010 2nd favourites.
Renegades at full strength
Renegades (8.250) have flown under the radar in recent weeks due to having to use smooya as a stand-in with Gratisfaction having visa issues. However, Gratisfaction will be back into the fold for this event and his pairing with jks has been the foundation of the success that Renegades have had thus far in 2019.
Renegades are another team with five members able to make a consistent impact, with AZR doing a quality job in putting the team in the best possible scenarios to succeed.
jks has yet to show signs of slowing down after breaking into star form earlier in the year. He is the type of player who is capable of dominating an event such as this and his play will be at the forefront if Renegades are to make a deep run.
Team Vitality (5.900) and outsiders Ghost Gaming (24.750) complete the field.