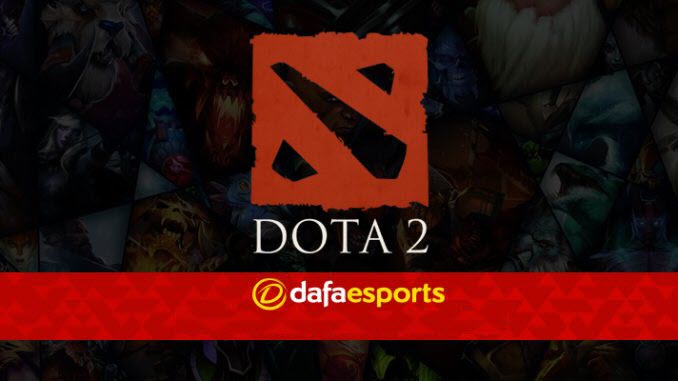 Sixteen teams went to China for the second Major of the 2018/19 Dota 2 season, each fighting for their share of US$1million and 15,000 Pro Circuit points.
Coming into the tournament were: Team Secret, Team Liquid, and Aliiance from Europe; The Pango, along with Kuala Lumpur Major champions Virtus.pro, from CIS; Team Aster, Vici Gaming, PSG.LGD and EHOME, the Bucharest Minor winners, from China; Fnatic,and TNC Predator from SEA; J.Storm, Forward Gaming and Evil Geniuses from NA; and Chaos Esports Club and Thunder Predator from SA.
Each team were placed in one of four groups of four, with a best-of-three GSL (double-elimination) bracket determining the upper and lower-bracket placements for the play-offs. There were double-elimination, with all but the first lower-bracket matches and the finals being best-of-three – the former being best-of-one, and the latter best-of-five.
Group stage
Group A was made up of Virtus.pro, EHOME, TNC and Chaos, and the results were to be expected. Coming in with a major win under their belt, Virtus.pro took down EHOME 2-1, and then beat TNC by the same scoreline to secure 1st place. While they got pushed down to the lower bracket of the group, EHOME showed their dominance in Bucharest wasn't just due to the level of teams, clearing through both Chaos and TNC to take the 2nd upper-bracket spot.
Group B had PSG.LGD, Secret, Forward and Thunder and, as expected, the first-named pair were the two to make it through. However, Kuala Lumpur runners-up Secret were beaten 2-0 by PSG.LGD and forced to settle for 2nd spot.
In Group C were Liquid, Vici, Pango and J.Storm, and even with a stand-in – Miracle- being temporarily replaced by Shadow – Liquid got off to a good start, meshing well with their replacement player and handily taking down Pango and Vici to bag the 1st spot. Vici, rather unsurprisingly, then saw off Pango to secure their upper-bracket placement.
Finally, Group D was made up of Fnatic, EG, Alliance and Aster. After claiming 3rd place at the previous major, EG had been favourites to top the section but they fell 2-0 to Fnatic in the winners' match, forcing them to beat Alliance before they could claim the 2nd spot in the upper bracket.
Play-offs
Starting off in the upper bracket, Secret swept Liquid 2-0 in just over an hour and EHOME took down Fnatic 2-1, bouncing back from an extremely quick loss in game two. VP claimed a 2-0 victory over EG, winning game one handily, and managing an incredible comeback in game two, to the point where EG still held a gold lead when they lost. Finally, PSG.LGD took down Vici 2-0 in an hour-long series.
On day two, the lower bracket commenced, with South America putting on a good early show, with Chaos taking down Alliance and Thunder felling The Pango. J.Storm went up against fellow NA team Forward, and after a gruelling 70-minute game, they were finally able to take the win. Finally, TNC were able to earn an early lead and go with it against Aster, before forcing out the GG (surrender) at 34 minutes.
Back in the upper bracket, both Secret and VP were able to topple the home teams, Secret running over EHOME in both games, and VP even managing to sweep PSG.LGD despite their coach standing in for their support player and captain, Solo.
Day three was proof that all the upper-bracket teams had earned their place there, as when they were pushed down into the lower bracket, they all defeated their opponents. Vici won 2-1 against Chaos, none of their games breaching the 30-minute mark, EG firmly beat Thunder 2-0, Fnatic used two very similar drafts to knock out J.Storm, also 2-0, and Liquid managed to bring down TNC 2-0 with an unexpected Spirit Breaker pick.
Down to the final eight, the next day of competition began with EG eliminating Vici 2-1, Cr1t- showing that his Earth Spirit is still one of their biggest assets. Fnatic then went on to take down Liquid 2-0, handing them their lowest Major finish of all time (jointly with ESL One Birmingham). Then, to finish off the day, Secret and VP battled it out in a rematch of the previous finals with, once again, VP taking down the European squad, 2-1 this time, to book their place in the grand finals.
The next day began with EG beating EHOME in two relatively even games, each one only blown open with a single good fight late into the game. PSG.LGD then went on to beat Fnatic, determined to work their way to the finals and give the Chinese fans something to cheer, but alas, when they met EG in the next round they were just as easily taken out 2-0, Cr1t- once again being the MVP.
The final day kicked off with the lower-bracket final, where Team Secret, given a day's rest after their loss, came in nice and fresh to bring an end to EG's winning spree, condemning them to 3rd place once more, before moving on for another rematch with VP.
Finals
Game one, in stark contrast to the previous two occasions these titans had battled, was a complete massacre. Secret got a lead early, and thanks to their heavy push line-up, they were able to move into high ground around 20 minutes in and force the GG.
Game two was eerily similar, with Puppey adding another unexpected twist, Support Luna. Their line-up, including Drow and Outworld Devourer, was too much for VP to handle, and once again thanks to YapzOr and Puppey securing the early lead with roams, they were able to translate it into a very early victory.
The third-game draft for Secret was once again focused around pushing, but this time nowhere near as early, allowing VP a chance to claim a foothold. While Puppey's draft did eventually result in them pushing into the high ground, about to take VP's barracks, a series of incredibly close fights, coupled with with amazing performances from 9pasha and No[o]ne, saw VP turn the game around to secure their first win of the series.
However, Secret adapted in game four, and rather than running the heavy push composition that had won them the past few games, they instead went for a pick-off team. While early play was somewhat even, Secret, thanks to some key fights and YapzOr's incredible play, were able to keep their carries alive long enough to take down VP's heroes.
Their opponents finally conceded at 31 minutes, giving Secret the win they so desperately wanted. Victory also secured them a place at The International 2019 as they now have enough points to qualify.